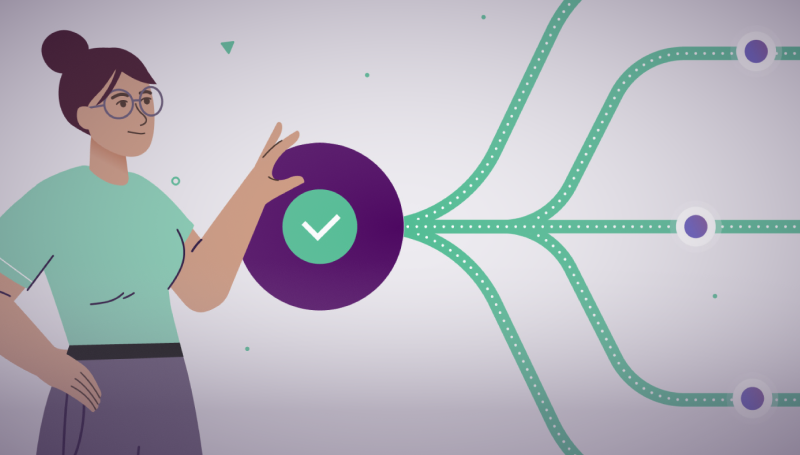 Deliver unified, personalized customer experiences at scale
Twilio Engage uniquely puts the power of a native customer data platform (CDP) and native omnichannel together in one marketing solution to help companies deliver data-driven personalization and drive efficient growth.
The best modern customer data foundation
Power all your customer experiences with trusted, real-time, first-party customer data from Twilio Segment's leading CDP.
The most scalable communications channels
Reach every customer, everywhere with Twilio's scalable and flexible email and SMS channels, along with best-in-breed APIs you can rely on.
Powerful, unified orchestration and analytics
Build, activate, and measure ROI from one platform to save time and budget while improving campaign performance and efficiency.
Engage in real time—anywhere, anytime
Activate highly personalized experiences with real-time customer data and go from idea to campaign in minutes.
Make data-driven decisions faster
Gain visibility into your data insights without relying on other teams so you can make smarter decisions and invest your budget more wisely.
Rely on consistent data
Use the same audiences and data in all your tools to provide a consistent message across every channel.
Optimize omnichannel customer journeys
Save time to execution by streamlining personalized journey creation and experimenting with new channels quickly, without requiring engineering resources.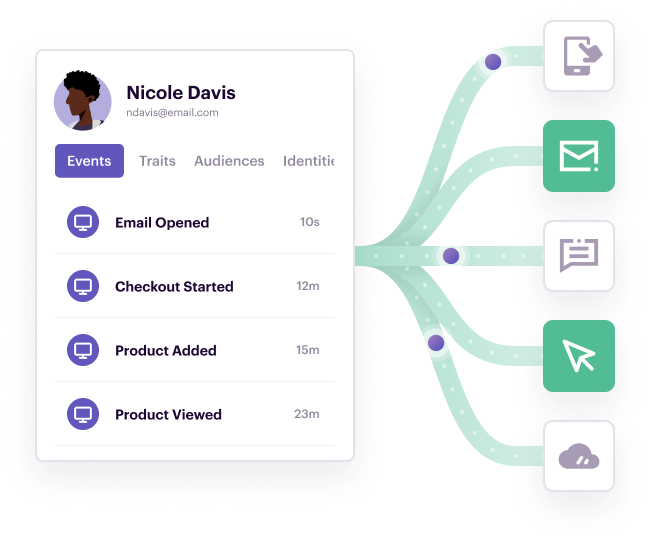 Orchestrate journeys where the data is
Deliver personalized experiences where, when, and how your customers want with our native email and SMS channels, custom channels, and 400+ out-of-the-box integrations.
Orchestrate real-time customer journeys
Quickly craft multi-step, multichannel interactions based on real-time customer behavior.
Reach customers on custom and leading native communications channels
Deliver unified, personalized experiences on native channels, like email and SMS, alongside custom channels and 400+ out-of-the-box integrations.
Centrally manage your omnichannel campaigns at scale
Orchestrate and scale personalized campaigns from a single platform.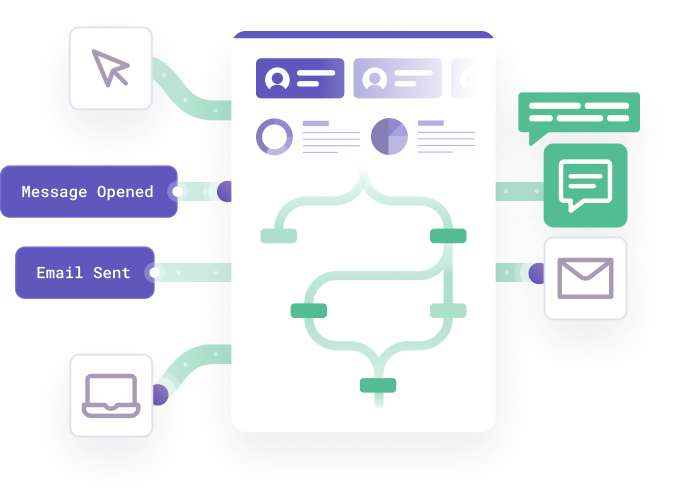 Build a complete view of your customers
Build profiles and audiences without SQL expertise, with real-time customer interactions collected in a privacy-first way across digital touchpoints.
Build dynamic customer profiles and audiences
Build profiles and audiences without SQL expertise, with real-time customer interactions including behaviors, traits, and intent signals.
Know your customer in a privacy-first way
Profiles are built with consented data collection and activation for privacy-first personalization across channels.
Discover new engagement opportunities
Identify new customer insights and behavioral patterns to uncover untapped opportunities for engagement in real time.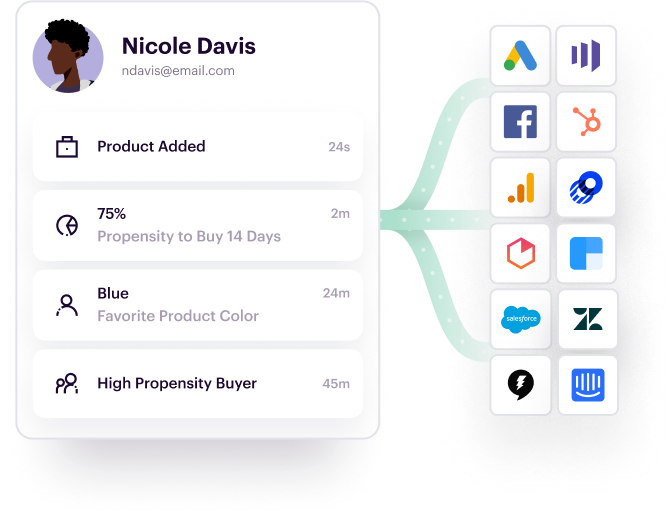 Resources
Learn how to unlock the power of your customer data.
USE CASES
Drive efficient growth across the entire customer journey
Acquisition
Use first-party data to better target leads, optimize campaigns, and be more efficient with your ad spend.
Conversion
Easily design personalized, multi-channel communications to drive customers towards purchase with the right message at the right time.
Retention
Reactivate dormant customers and keep high-value customers engaged by consistently creating meaningful connections with them.
Join the 25,000+ companies using the Segment platform
Getting started is easy
Start connecting your data with Segment.