E-Commerce
Bring your store to your customers
From connecting every touchpoint to choosing the perfect product recommendations, Segment empowers retailers to deliver the most compelling customer experience.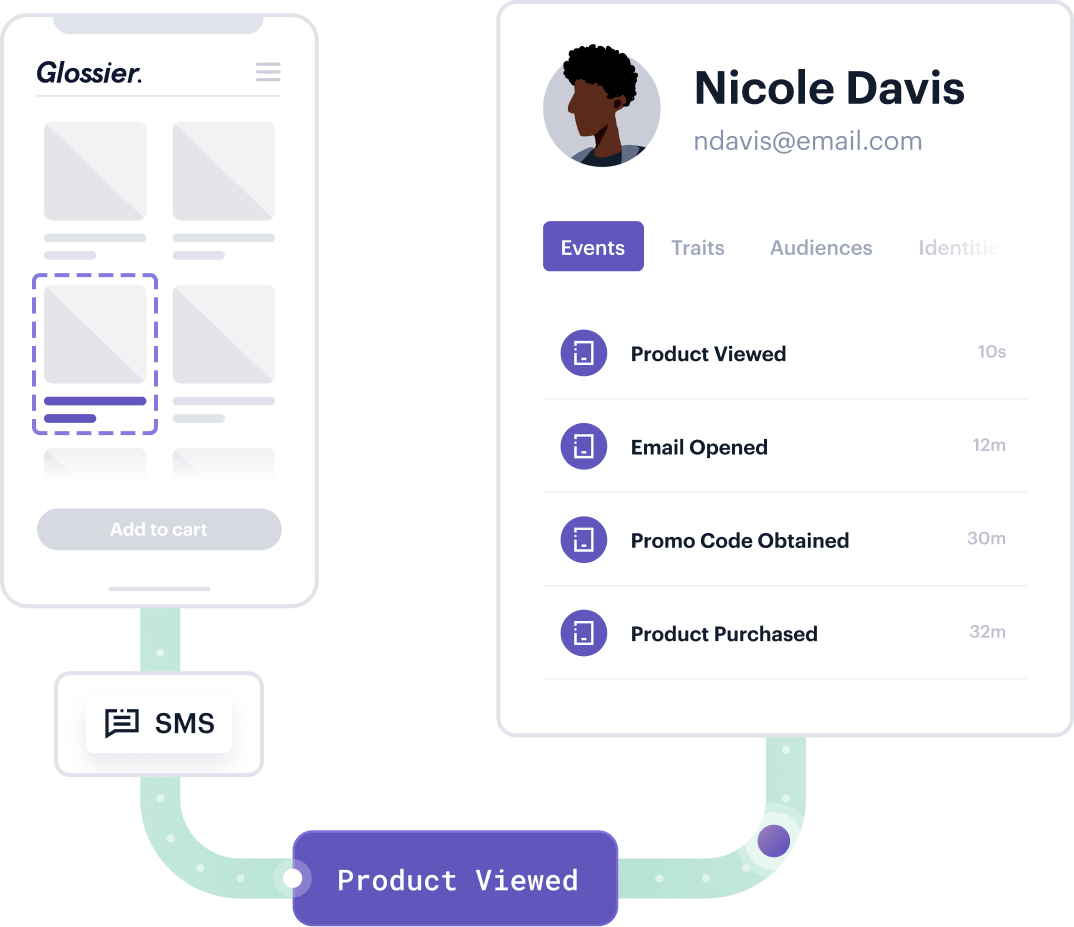 Retail companies build winning customer experiences with Segment
Segment for retailers
Bring your store to your customers
Collect and build customer journey analytics
Collect
Complete your view of the customer journey by pulling together data across web, mobile web, apps, email and support interactions.
Understand
Identify the characteristics of your highest-value shoppers and create a targeted strategy.
Centralize
Centralize and scale access to high-quality, secure data.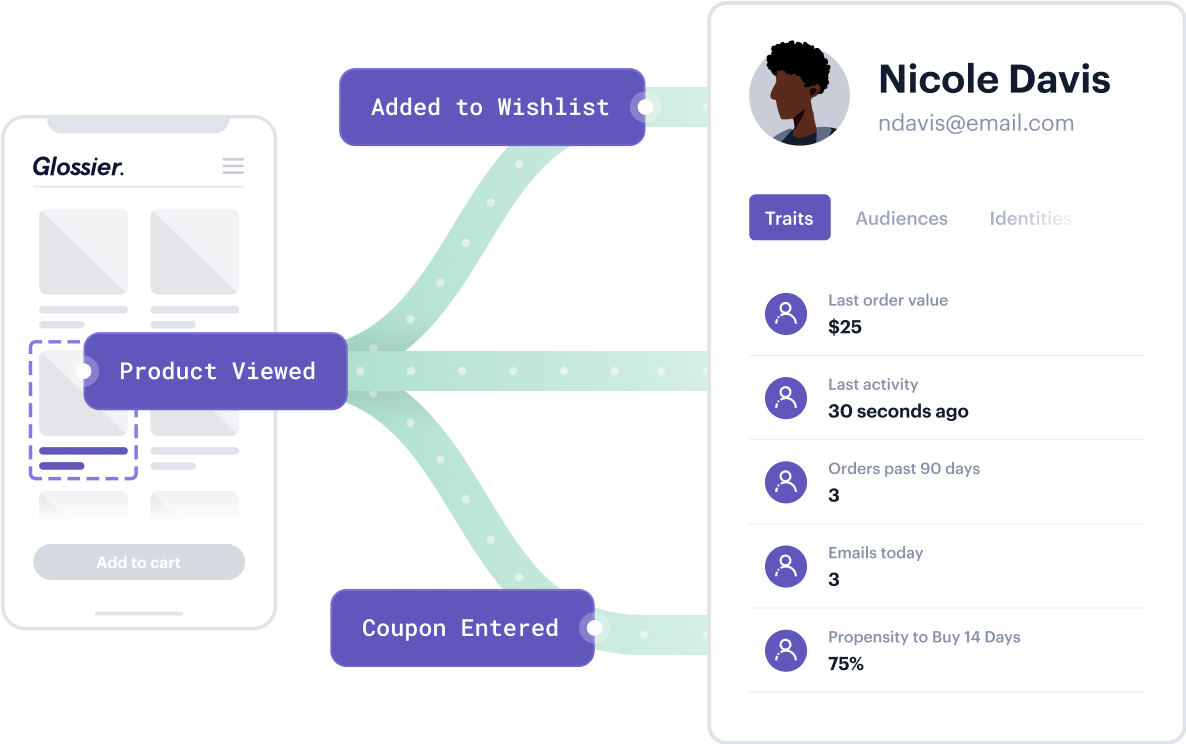 Personalize campaigns and optimize ad spend
Analyze
Optimize the shopping experience and drive purchases by analyzing user behavior and finding areas for experimentation.
Deliver
Deliver loyalty-reinforcing promotions wherever new and existing customers are shopping.
Optimize
Build audiences and create real-time campaigns to optimize ad spend.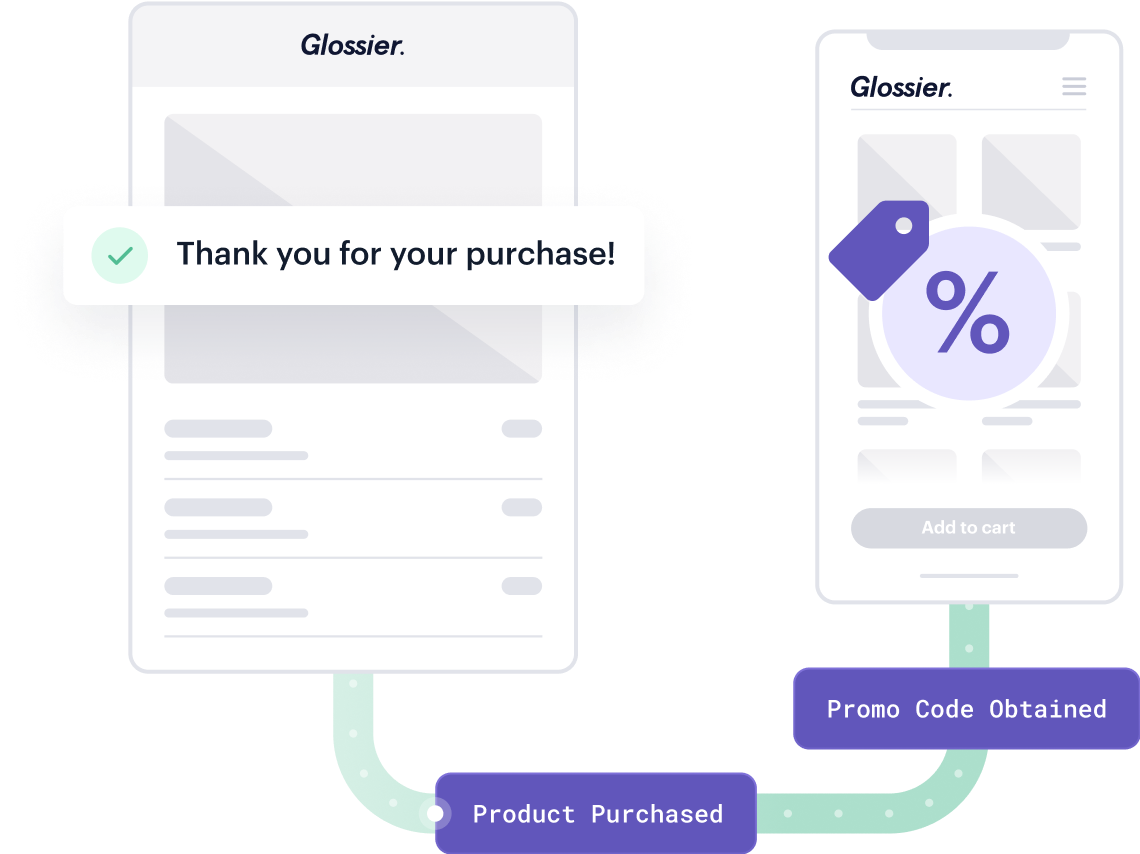 Create a tailored product recommendation engine
Synthesize
Tie your digital data with your internal systems to provide visibility around conversion rates.
Drive
Use individualized data to drive the behaviors or product features that increase customer loyalty and engagement.
Build
Build recommendation engines using machine learning powered by good data.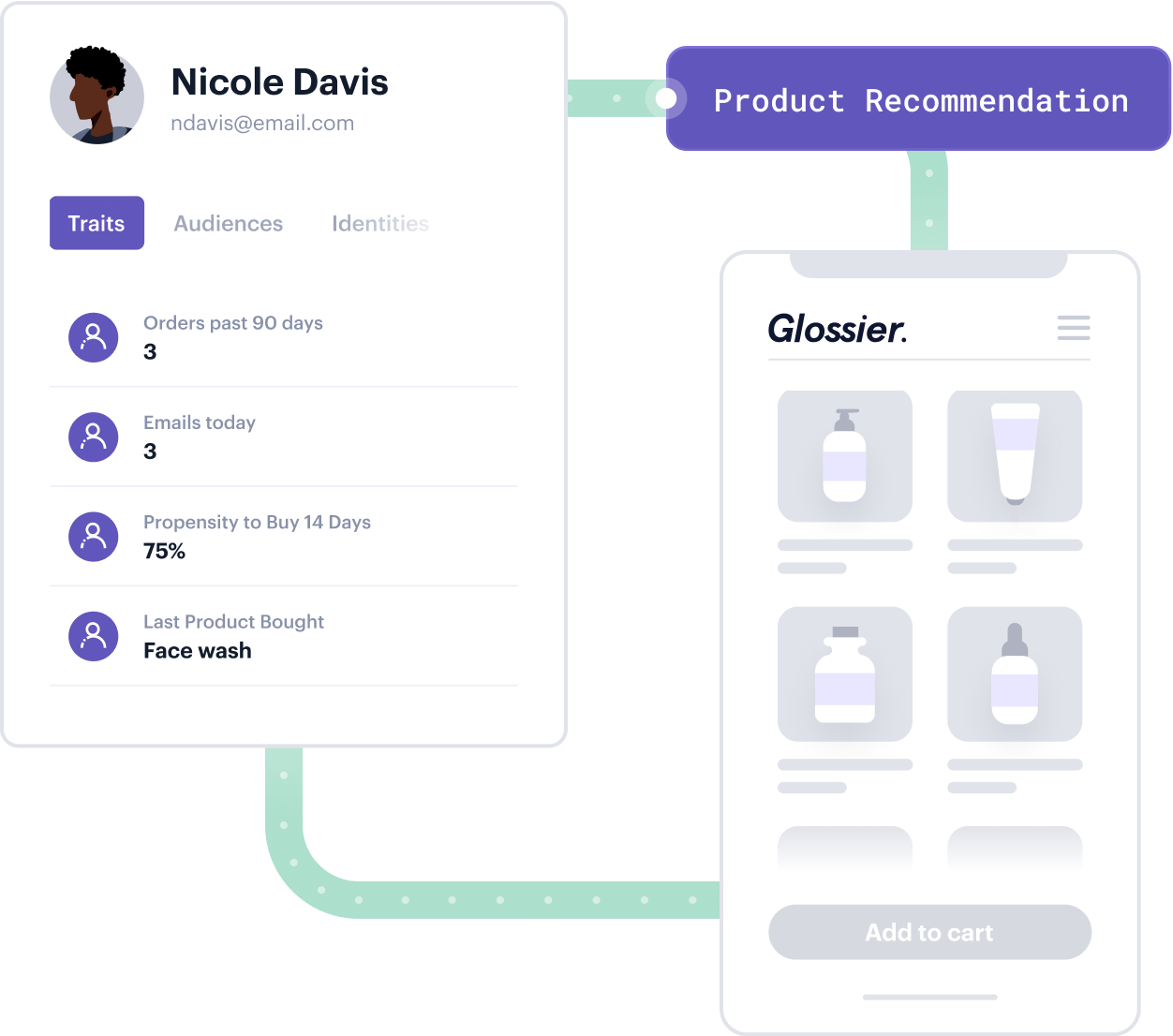 Use Segment to integrate with best-in-class tools
Activate audiences in 450+ marketing and analytics tools in real time.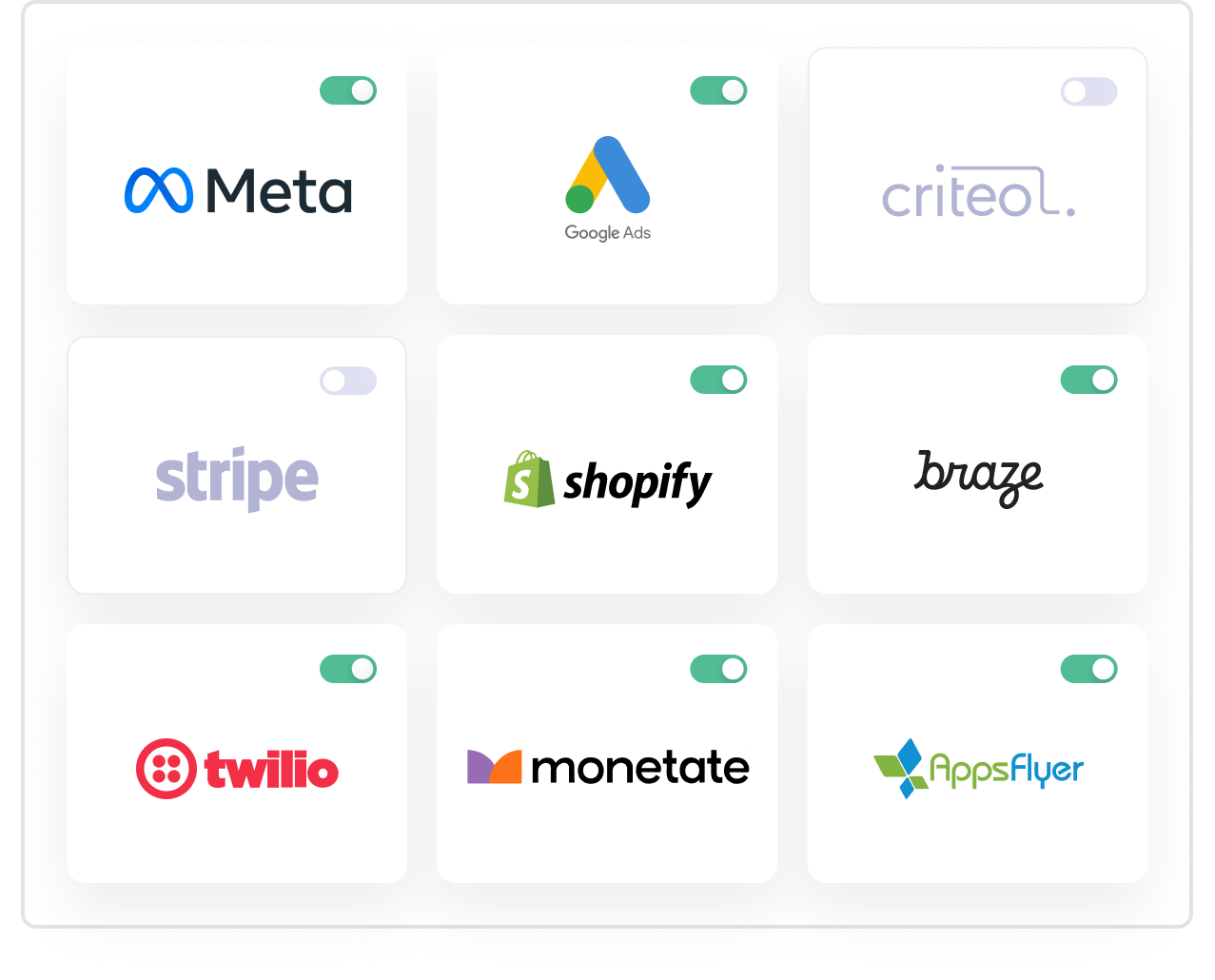 "As our business grows, it has become increasingly important to understand how online spend influences offline behavior, which Facebook and Segment have made possible."
Micky Onvural
Co-President
3x
increase in offline purchases versus control group
Getting started is easy
Start connecting your data with Segment.