Get expert guidance
Successful CDP implementation requires thoughtfulness and guidance at each stage of the data journey. Segment Professional Services helps organizations stay thoughtful and strategic while realizing tangible outcomes like data democratization, higher LTV, improved retention, stronger loyalty, and greater ROI. Our expertise breaks silos and unlocks your full potential with recommendations and best practices—from architectures and planning to technical integrations and enablement.
Start with strategy
Optimize your customer data architecture with validated designs and actionable recommendations rooted in thousands of implementations.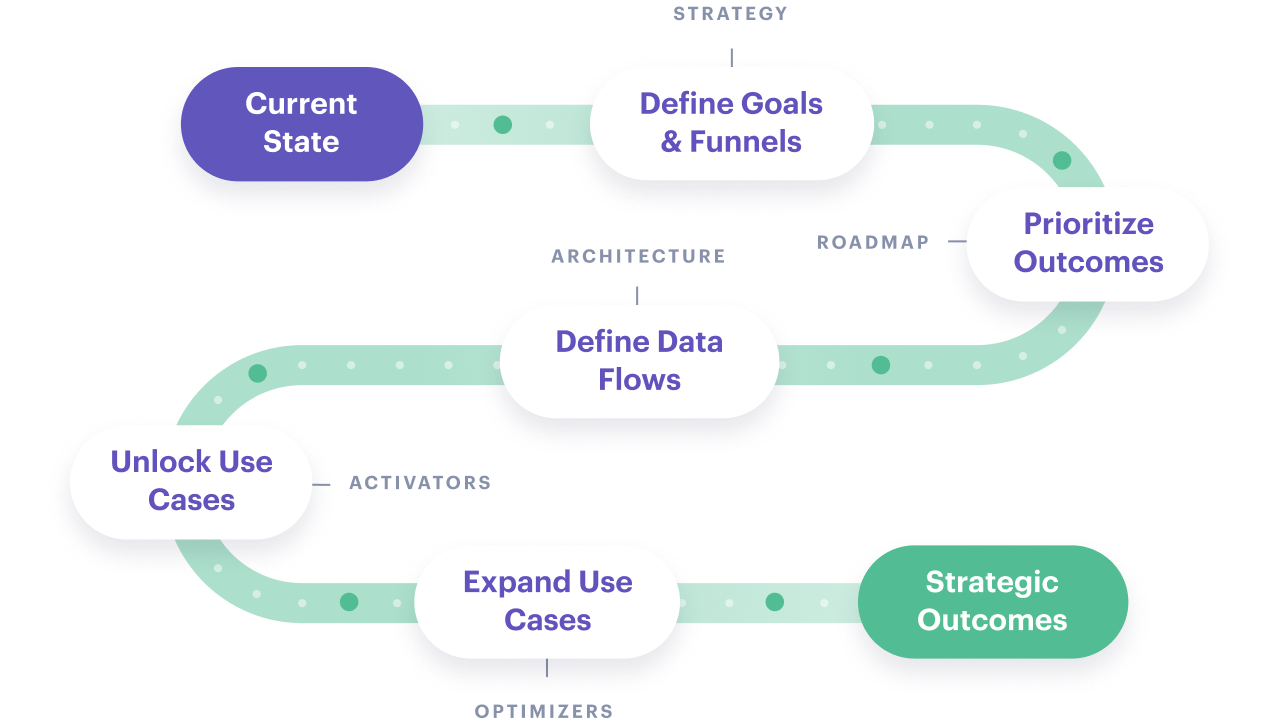 Speed time to value
Realize faster value with best-in-class solution architects and technical expertise, steered by a proven and repeatable framework that drives an accelerated return on investment.
Getting started
Your data is fragmented, slow, and untrustworthy
Developing
You collect data reliably, understand it, and act on it
Leading
Data drives your KPIs and growth strategy
Visionary
You lead your category with data-driven user experiences
Maturity model overview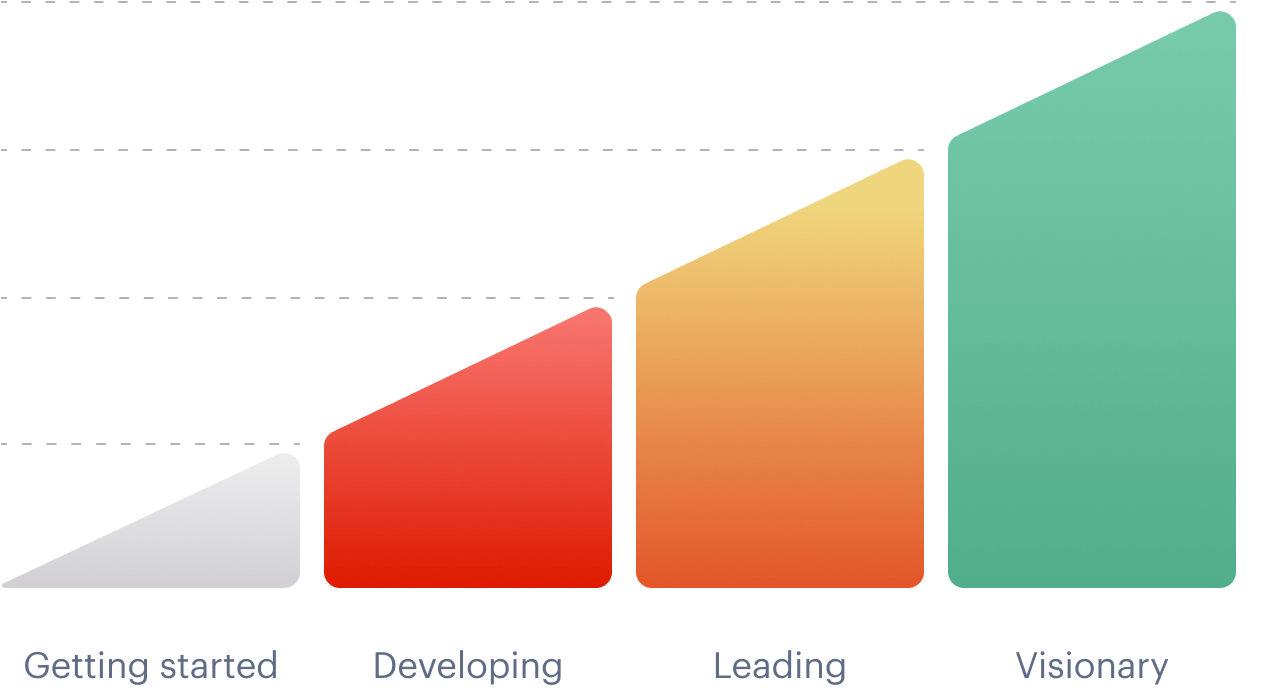 Unlock your full potential
Our solutions make it easier to standardize and scale data governance across teams, businesses, and applications.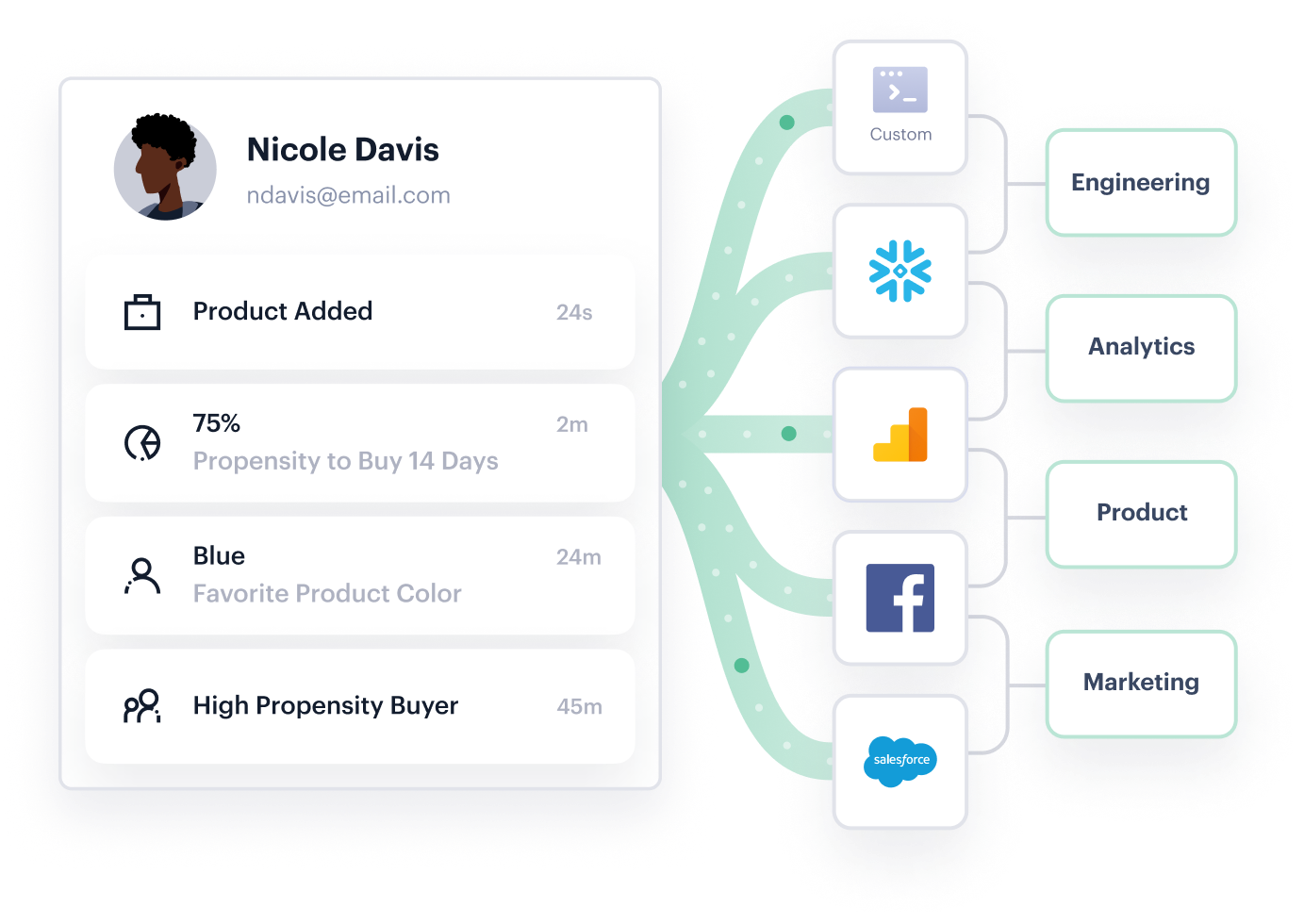 Shutterstock partnered with Segment to unlock the personalization power for their email campaigns. Segment's expertise accelerated the digital media marketplace's customer experience with contextually relevant messaging and a 30% lift in click rates.
Instructor-led Training
Expert-led, hands-on enablement designed to accelerate and upskill knowledge in Segment solutions.
Advisory Services
Strategic assessment and architectural guidance of your data flows, customer data pipelines, designs, and recommendations make them cleaner, faster, streamlined, and more resilient.
Jumpstart
Strategic planning & implementation guidance activates business-critical audiences in your downstream tools. Our team sends best-in-class, succinct & powerful data from your Sources to Destinations.
Resident architects
Dedicated, ongoing strategic planning, architectural guidance & enablement support paced annually and customized to your specific needs.
Learn how our solutions can help accelerate your time to value with Segment