Twilio Segment EU regional infrastructure
Help enable compliance with GDPR
Ingest customer data in the EU
Collect EU customer data in the EU at the click of a button with no advanced configuration required.
Process customer data in the EU
Ensure EU customer data is processed, filtered, validated, and deduplicated on infrastructure hosted in the EU.
Store customer data in the EU
Reduce long-term data exposure by storing EU customer data in Segment-hosted archives in the EU.
Personalize every interaction without sacrificing your data etiquette
Enrich user profiles, build real-time audiences and journeys, create a complete view of the customer, and activate audiences on infrastructure hosted in the EU.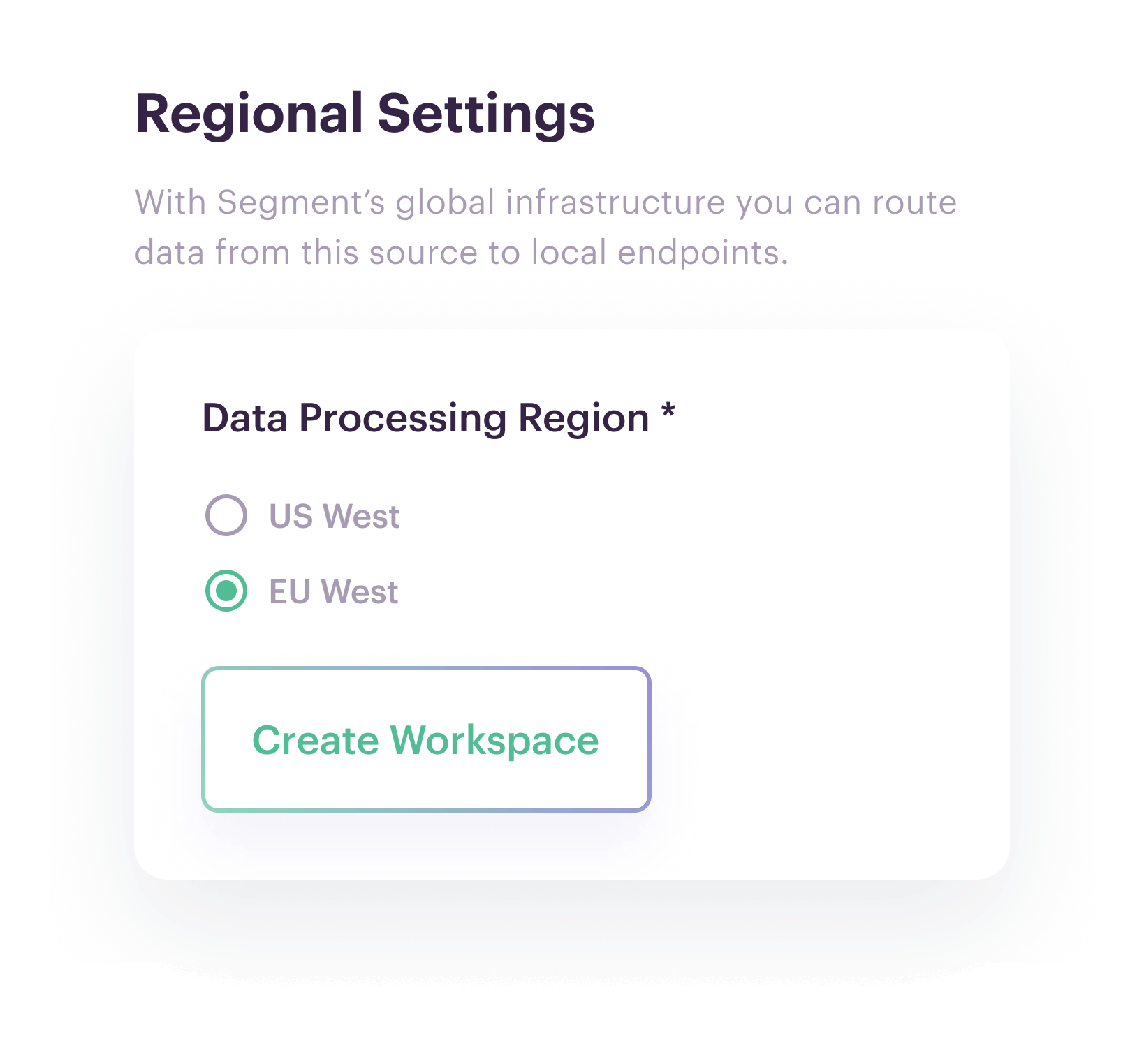 Right to erasure
Manage user deletion across Segment and supported Destinations
Delete user data from Segment
Issue deletion requests from a simple interface or use Segment's HTTP API to delete a specified user's data from Segment.
Forward deletion requests
Automatically delete user data from supported raw data Destinations or send deletion requests to compatible tools, like Mixpanel, Braze, and Intercom.
Monitor deletion status and requests
Get visibility into the progress of deletion requests to confirm when data is deleted, so you can update your users and your company.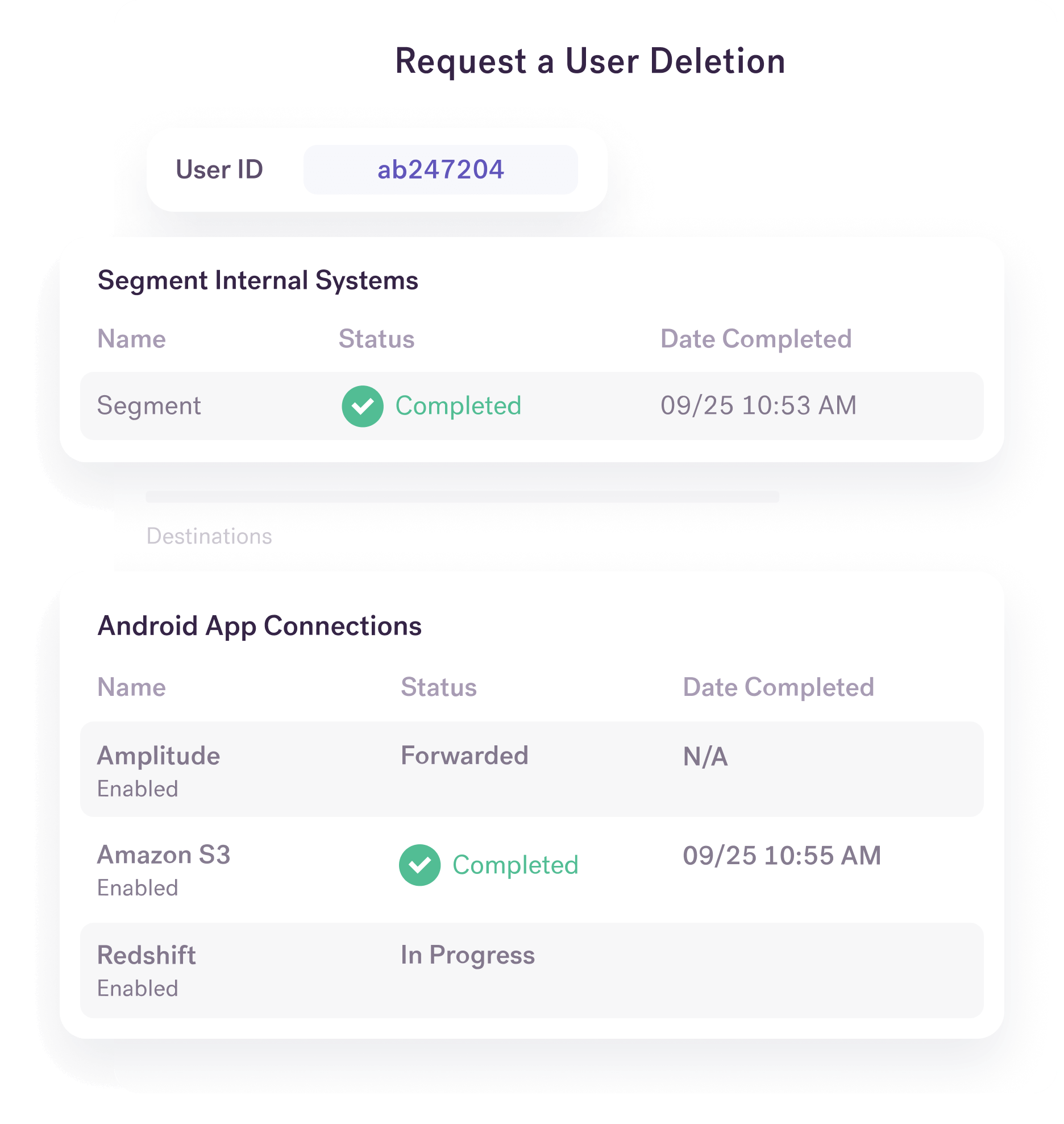 Right to object
Block data collection for specific users with one-click suppression
Suppress user data collection
Issue suppression requests to restrict user data from being sent to Segment and Cloud-based Destinations.
Update suppression status at any time
Use the suppression list to easily add or remove users if their preferences change over time.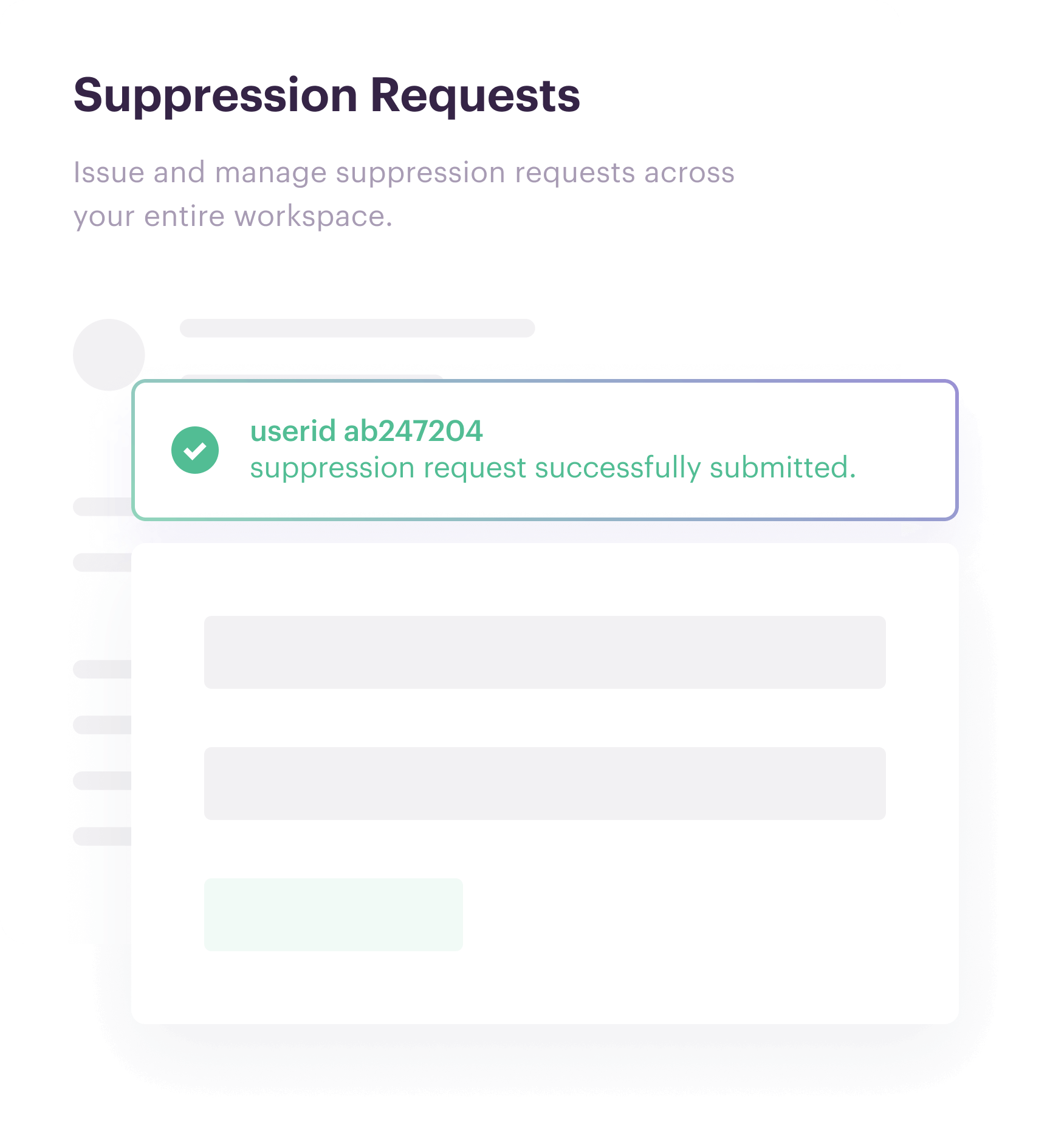 Rights to access and rectification
Enable user data collection with a single API
Compile user data for access and portability requests
Enable a raw data integration or warehouse to organize data about a given user, so you can easily share it in a structured format if requested.
Instantly rectify user data
Automatically update user profiles and traits in Segment and in downstream tools whenever new information is received.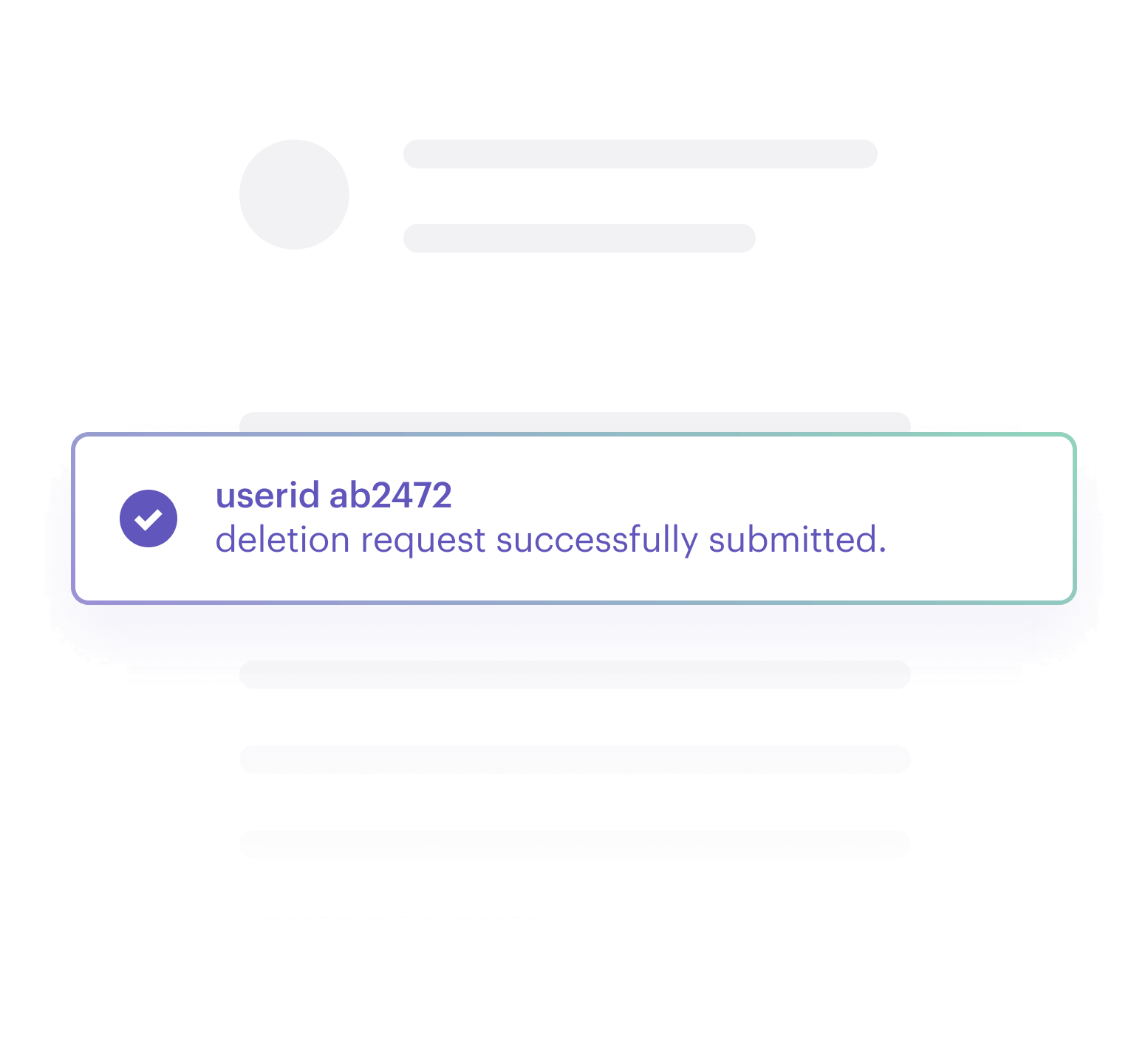 Our Privacy Policy honors CCPA and GDPR
We take the responsibility of respecting privacy seriously. Here are a few initiatives Segment is committed to:
Data Processing Agreement
Privacy by Design
Your data is yours to own. Segment does not sell our customers' user data.
Privacy Policy
Our Privacy Policy honors CCPA, the GDPR, the Privacy Shield Framework.
Data Protection Officer
Segment has appointed a Data Protection Officer to oversee our ongoing compliance efforts.
Getting started is easy
Start connecting your data with Segment.