For Marketing Teams
Personalize every interaction
Segment enables personalized, consistent, and real-time customer experiences.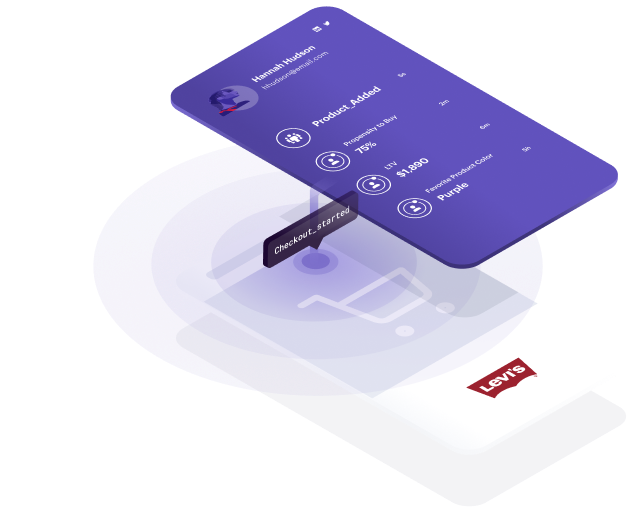 Join the 25,000+ companies using the Segment platform
Complete view of the customer
Unify your customer's touch points across all platforms and channels. Understand your customer journey.
Email personalization
Personalize emails with recommendations based on user behavior.
Frequency caps
Understand the number of emails reaching a customer every day & limit it to prevent unsubscribes.
Propensity modeling
Optimize your offers by predicting the likelihood someone will buy.
Propensity to Buy 14 Days
75%
2m
Push traits to build real-time audiences
Real-time audiences
Target the right customer with the right message at the right time. Build audiences and create real-time campaigns, without relying on other teams.
Cart abandonment
Create custom campaigns whenever a user drops off the funnel.
Act fast
Send an email or show an ad within minutes of a user performing an action.
Omnichannel messaging
Send a consistent message across all channels — email, facebook & google ads, and in-product.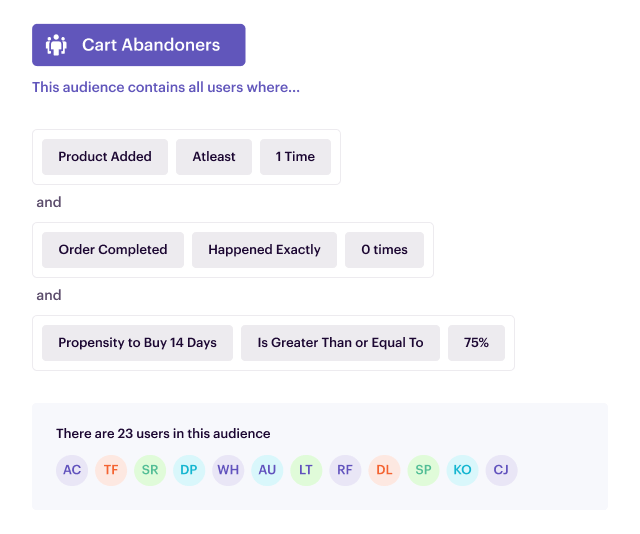 Deliver unified, personalized customer experiences
Build and activate data-driven, personalized campaigns across every customer channel from a centralized platform without relying on other teams.
Engage in real time, anywhere, anytime
Activate in real time instead of having to manually reconcile your data and work with other teams and systems to drive insights to action.
Orchestrate journeys where your data is
Deliver personalized experiences where, when, and how your customers want with our native email and SMS channels, custom channels, and 400+ out-of-the-box integrations.
Build a complete view of your customer
Build profiles and audiences with real-time customer interactions collected across digital touchpoints, without SQL expertise.
Robust marketing appstore
Activate audiences in 400+ marketing tools, in real-time.
Consistent data
Use the same audiences & data in all your tools to provide a consistent message across all channels.
Channel optimization
Try new channels for your campaigns instantly, without requiring engineering & analytics projects.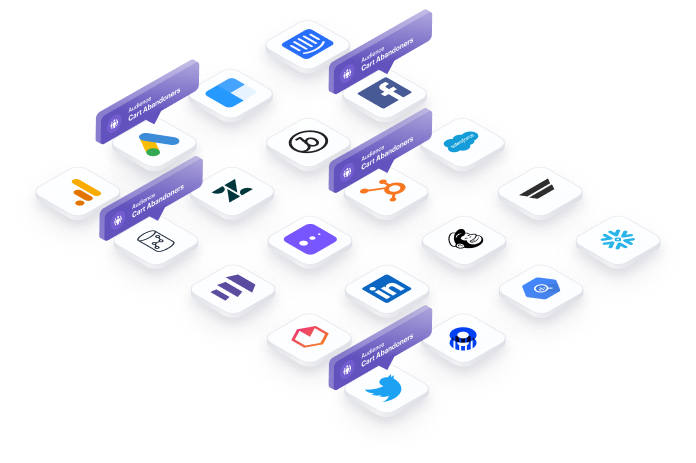 Trusted by

startups

and the

world's largest companies

"With real-time integrated data flows from Segment, we can truly understand what people are doing with our platform."

Nic Sauriol

Software Development Leader

70%

increase in revenue following a three-month customer messaging pilot program
Getting started is easy
Start connecting your data with Segment.