Leverage all of Facebook's Ad products in minutes
Instrument Segment once and access the full Facebook Ads suite for a unified customer experience.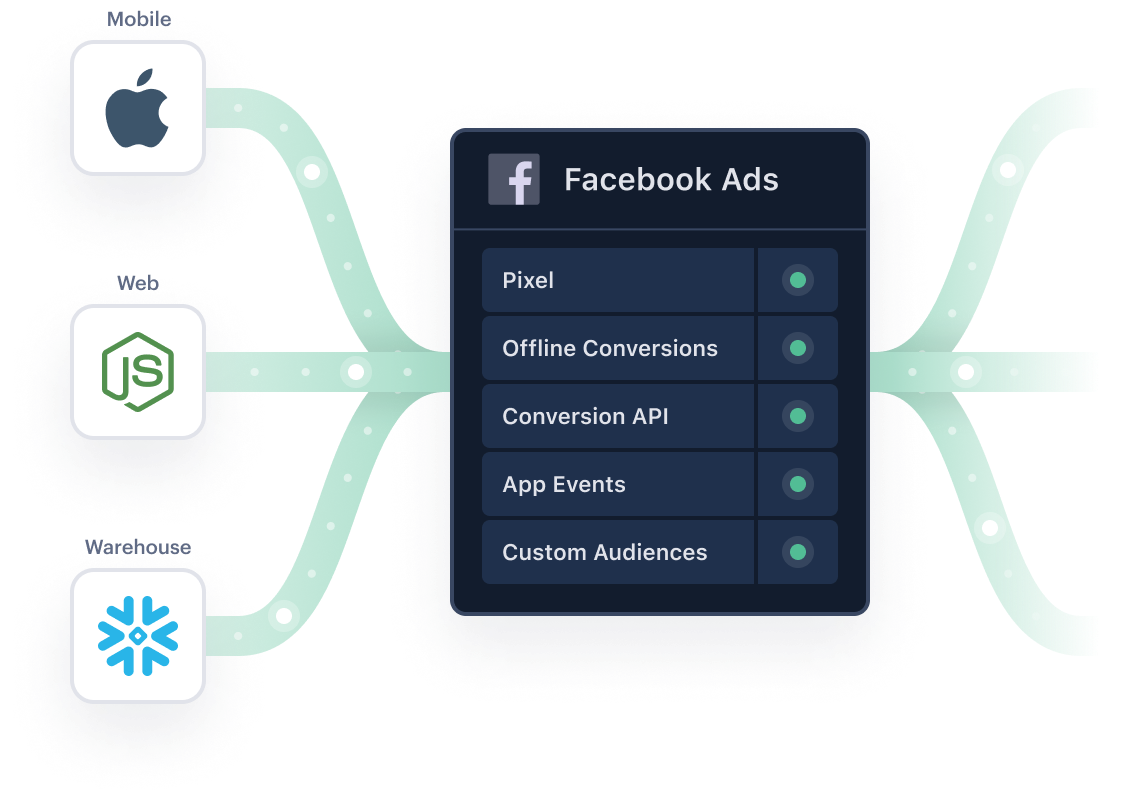 Why Segment and Facebook
Improve your ads with the right message
Segment enables businesses using Facebook ad products to improve their targeting and deliver relevant content to the right person, at the right time, in the right place.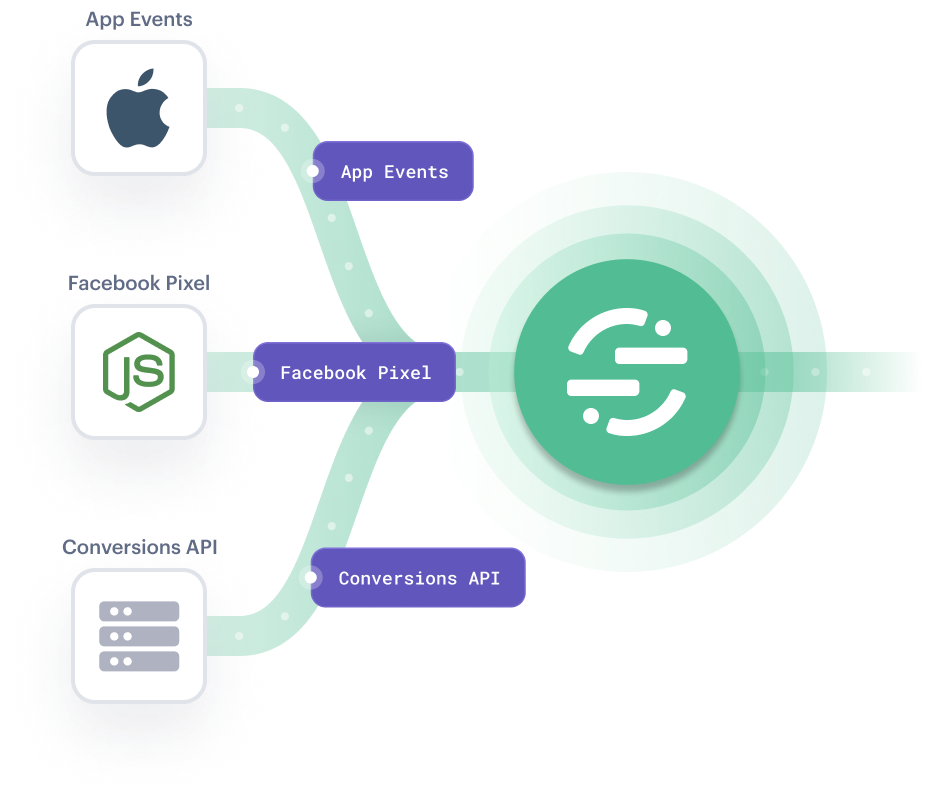 Get more out of Facebook with Segment
Streamline instrumentation
By simplifying the instrumentation of Facebook's Pixel, App Events, Offline Conversions, Lead Ads, and Custom Audiences, as well as your other digital marketing tools, Segment unlocks developer and marketing resources to focus on other tasks.
Identify the right audience
Send targeted messages by leveraging Twilio Engage. Merge a user's identity across different channels into a single profile and create Audiences, like Big Spenders, that can be directly connected in Facebook using Custom Audiences.
Understand campaign impact
Combine your Facebook Ad campaign data alongside the data from your other customer touchpoints and load it directly in your data warehouse, so you can better understand how your ads influenced conversions and the events that lead up to them.
"As our business grows, it has become increasingly important to understand how online spend influences offline behavior, which Facebook and Segment have made possible."
Micky Onvural
Co-President
3x
increase in offline purchases versus control group
Getting started is easy
Start connecting your data with Segment.