Technology Partners
Integrate with Segment. Grow with Segment Select.
Get your brand in front of tens of thousands of companies when you join the Segment Select Partner Program.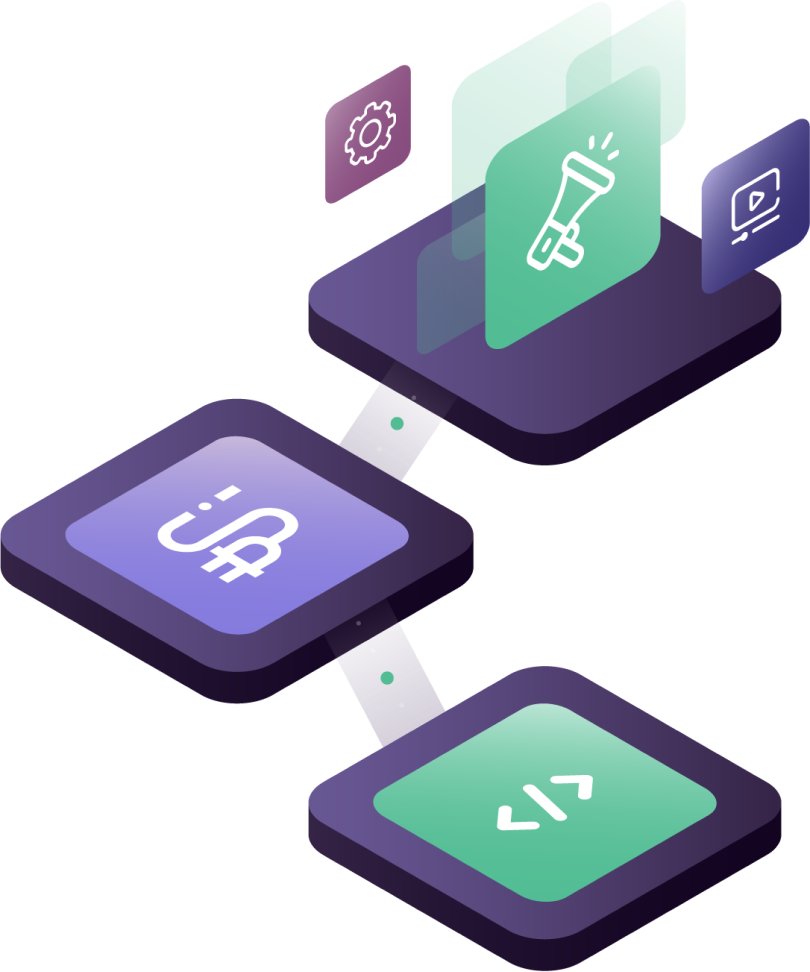 Why partner with Segment
Segment's Customer Data Platform is used by over 25,000 companies to collect, clean, and load all of their first-party customer data—from mobile, web, POS, CRM, email, and more—into hundreds of tools with the flip of a switch.
9,000 integrations enabled / month
Get noticed by Segment's customers and become one of the 9,000 total integrations they enable each month.
2x conversion rates
Accelerate onboarding with 30 second setup flows. Partners who embed a Segment OAuth flow in their app report 2x their average conversion rate.
40% higher retention
Retain more customers with improved data quality. Partners who integrate with Segment report mutual customers are 40% more likely to renew.
Build with Segment
Building a Segment integration is fast and straightforward. With the Developer Portal you can test, submit, and maintain your Segment integration.
Build
Building a Segment endpoint is easy with comprehensive docs, tooling, and access to support.
Embed
Increase conversions by an average of 2x when you embed the "Enable with Segment" button in your app to streamline onboarding and POCs.
Document
Publish public-facing docs on your website and submit them alongside your Segment integration.
"Having a consistent pipeline of clean and standardized first-party data from Segment is an extremely valuable and core data set for our customers' success."
Keenan Rice
VP Strategic Alliances
Once your integration is live, unlock the benefits of Segment Select
Become an expert
Gain certification on Twilio Segment, the # CDP for worldwide market share (IDC 2020) to better serve your customers.
Access a dedicated team
Work with Segment's partner team for sales support, co-marketing initiatives, and quarterly business reviews.
Grow your business
Fuel sales with go-to-market opportunities that amplify your brand exposure and generate qualified leads.
Better together
Join other leading companies as a Segment Partner
How to get started
Apply
Join Segment Select by submitting your application. Every application is reviewed by a partner manager. Expect to hear back within 3 weeks. If you're a fit, we'll contact you with the agreement and next steps.
Learn
Dive deep into the Twilio Segment product by accessing a demo environment and learn more about the #1 CDP for worldwide market share (IDC 2022) in our free certification program.
Launch
Work with the Segment team on joint go-to-market activities to help your customers fully realize the power of their first-party data.