Welcome to the fourth annual Customer Data Platform report, an in-depth look into how customer data is powering our daily lives.

By examining nearly 12 trillion API calls from the Twilio Segment platform, we'll share the major consumer and business trends we've observed over the past 12 months.

Continue reading for the top trends and selected highlights from our research, or download the full report above.
Businesses get smart with their data
Although the exponential growth in data volume throughout the pandemic has stabilized, we've continued to observe steady growth in data volume throughout the past 12 months.
This August alone Twilio Segment processed over 1.1 trillion API calls, the highest ever-recorded in a single calendar month on our platform.
Nonetheless, it is important to note that higher data volume does not necessarily result in more business growth. Over the past 12 months, we've seen businesses get smarter about which data is collected, a reflection of the economic circumstances businesses now find themselves in.
As we head into 2023, we predict businesses will continue to get more efficient and intelligent with their customer data by prioritizing business outcomes over volume.
API Calls on the Twilio Segment Platform by Year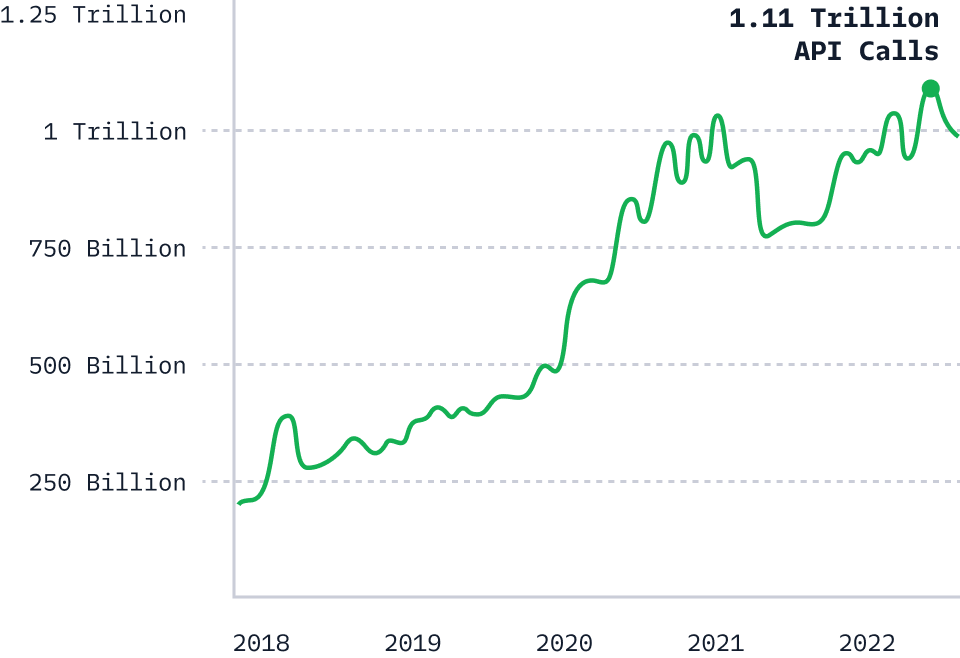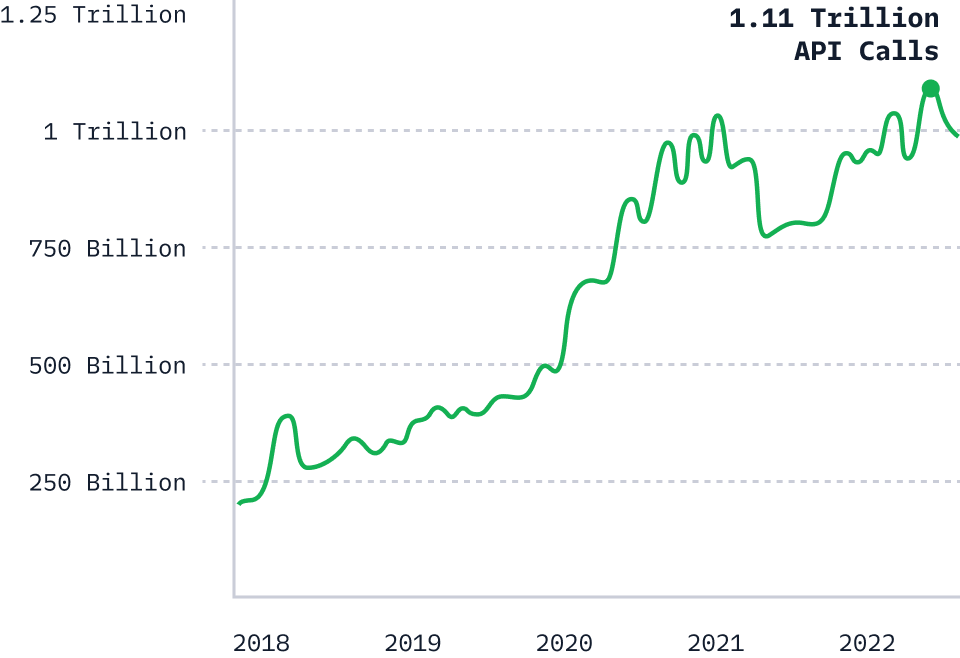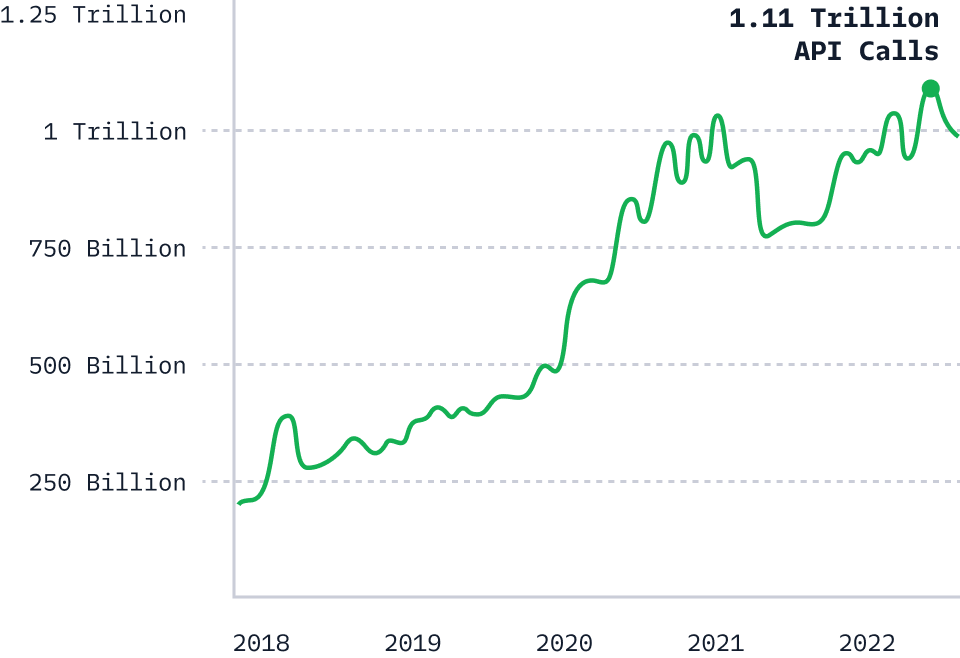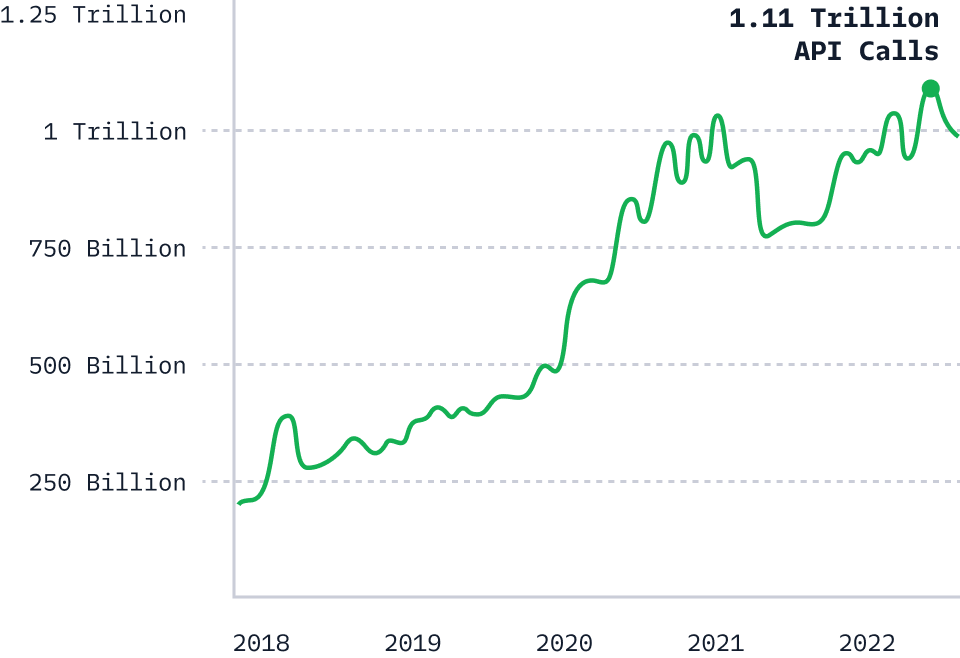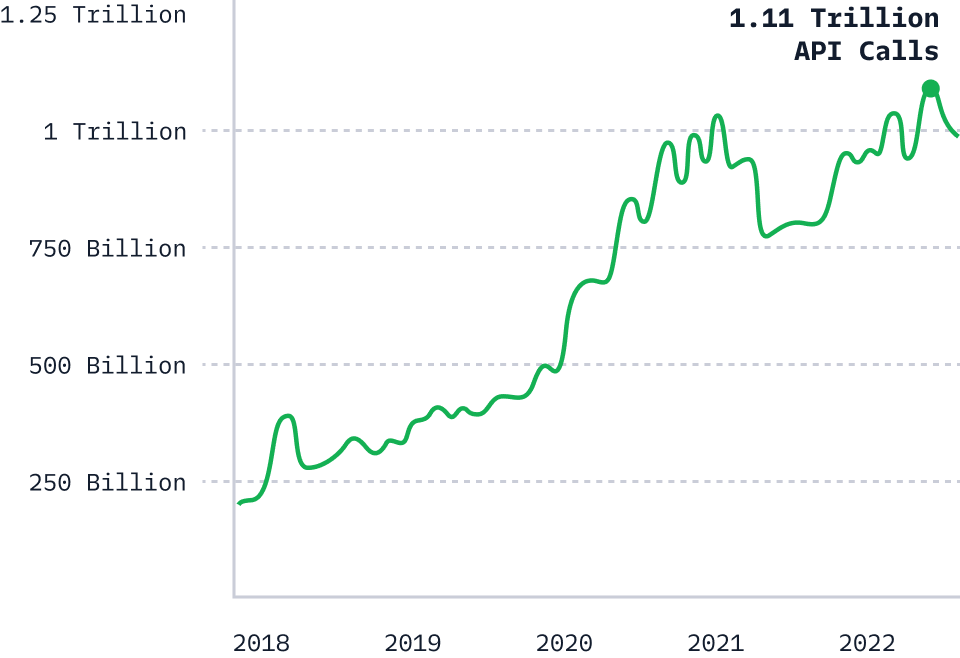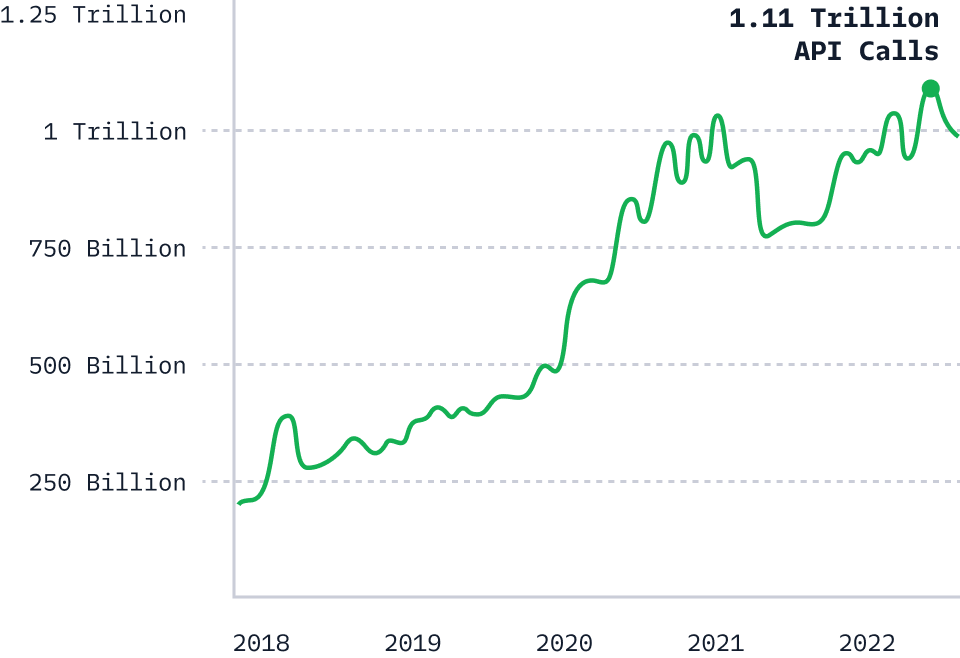 11.7 trillion API calls processed in 2022 by Twilio Segment
SaaS Snapshot: The fastest-growing apps of 2022
In years past, this list consisted almost entirely of enterprise SaaS tools. As leaders in their respective categories, it follows that companies like Google, Facebook, and Snowflake continue to see growing adoption among our customer base year over year.
This year saw an interesting departure.
June – a product analytics company founded in 2020 – is the fastest-growing app on the Twilio Segment platform in 2022 with 83% YoY growth.
Within the top five, we can see other point solutions like Algolia (66% YoY growth), a search and discovery platform, alongside customer success software like Vitally (45% YoY growth).
Fastest Growing Apps on the Twilio Segment Platform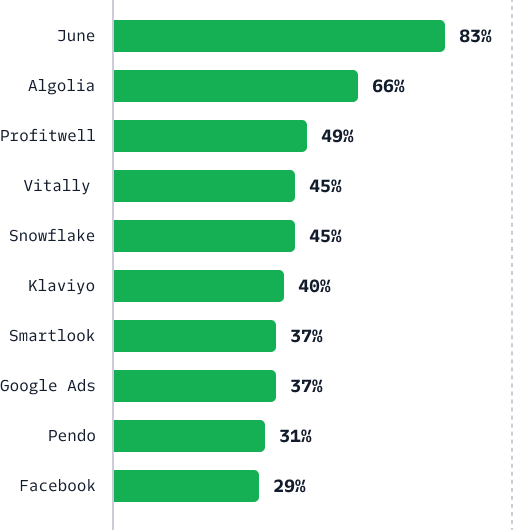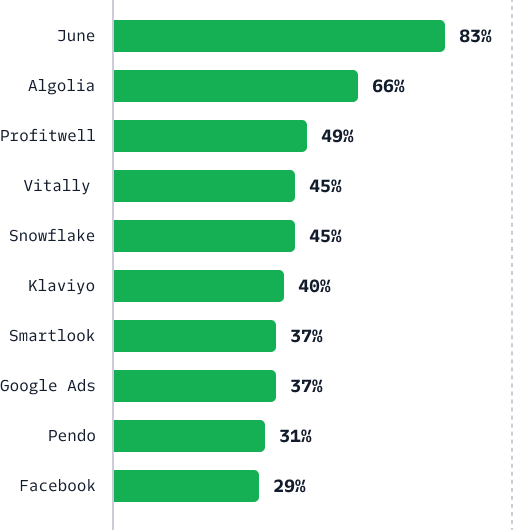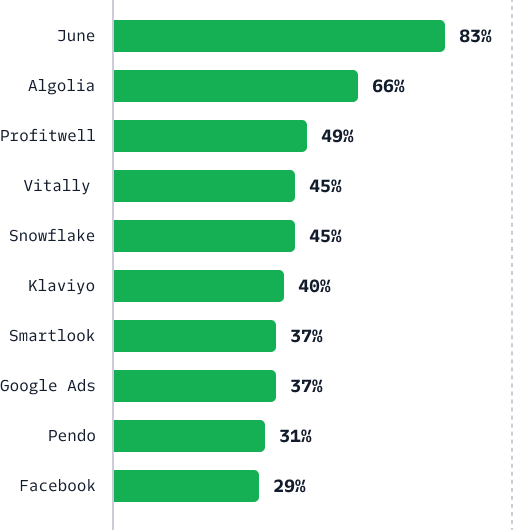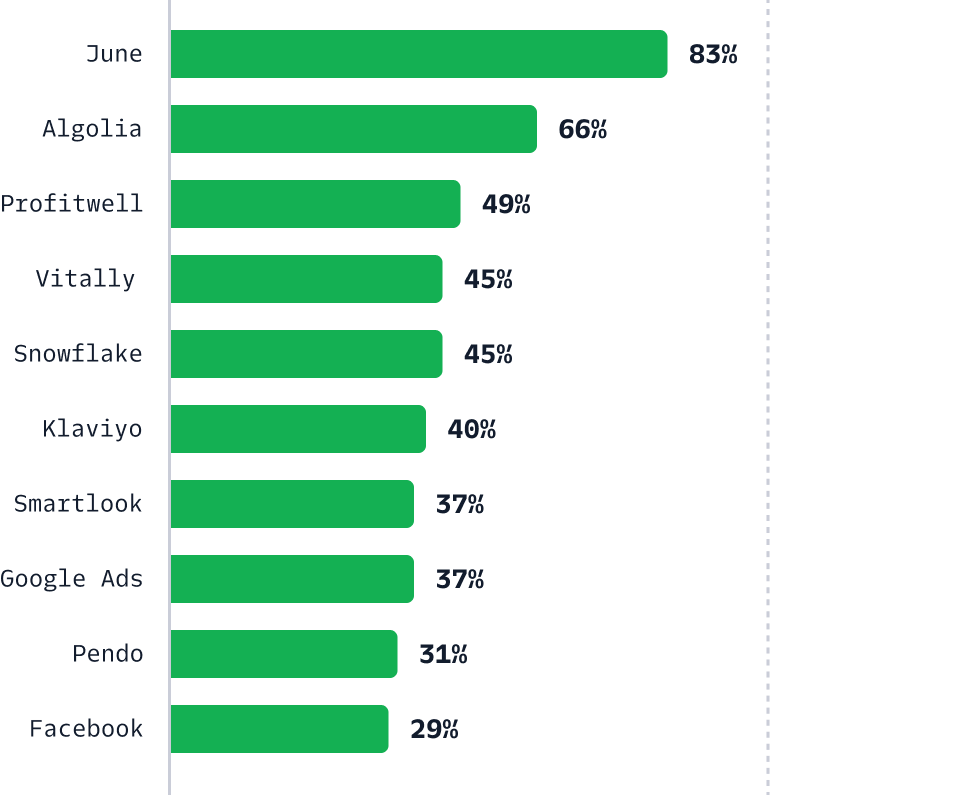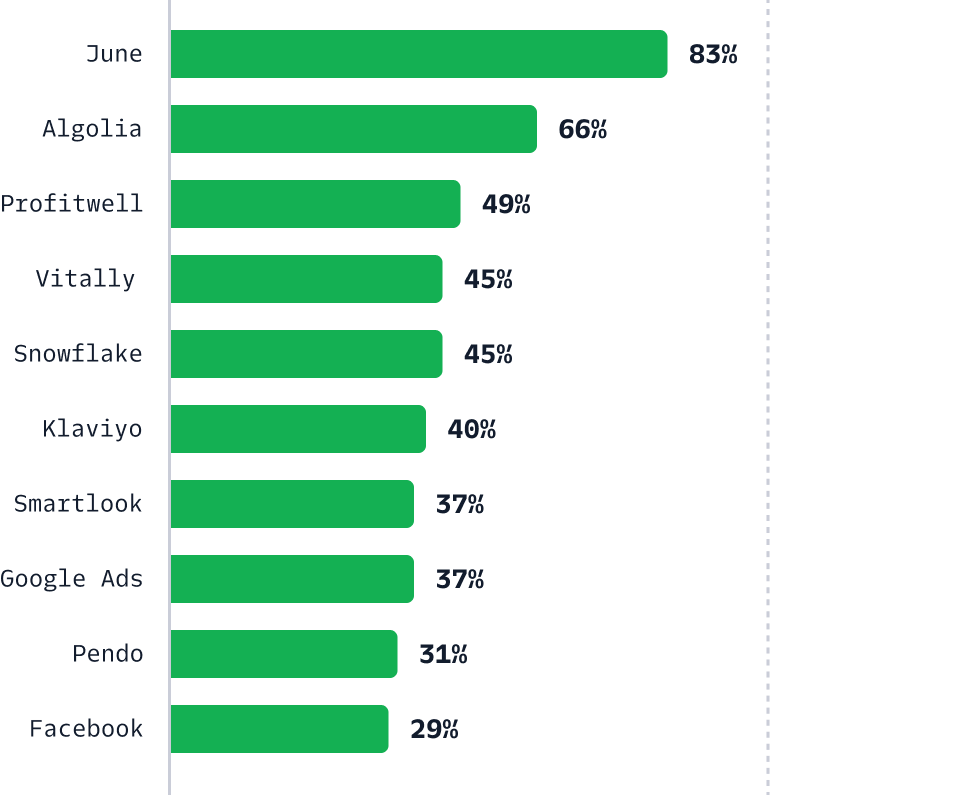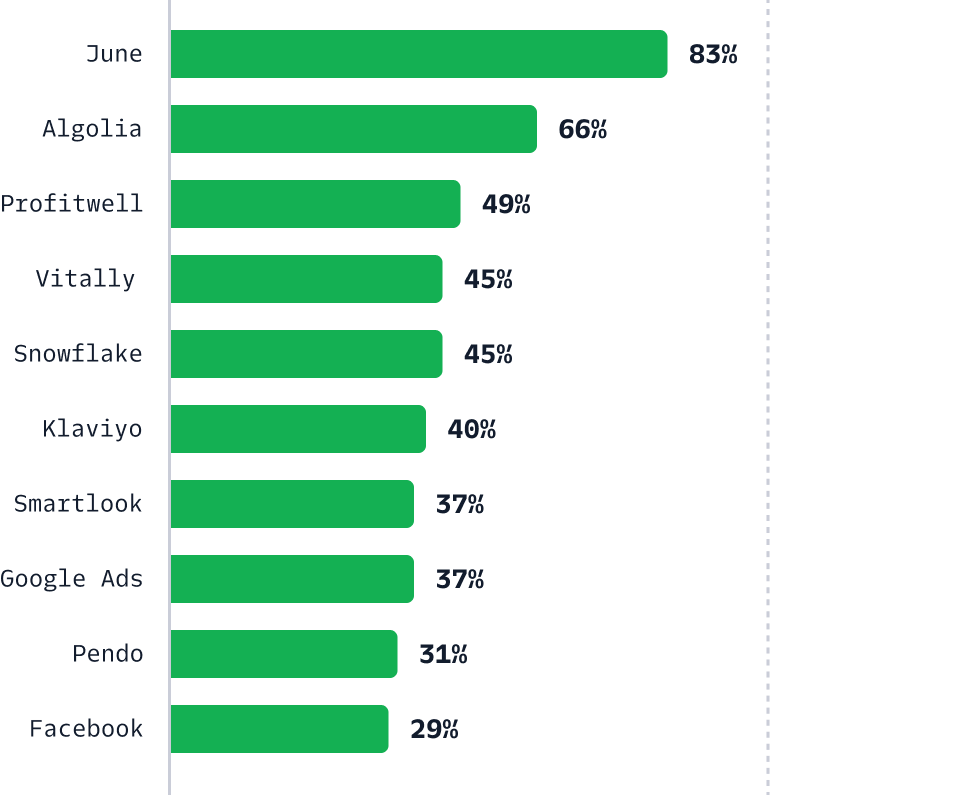 *YoY% growth in customers with an integration to app
Trust and transparency are key to Data Privacy
In response to sweeping data privacy regulations, brands have adopted the features available with a CDP like Twilio Segment to survive, and stay ahead, in today's shifting digital landscape.
Namely, the ability to process user deletion requests for personal data in compliance with data privacy regulations like GDPR, Schrems II, or CCPA.
Looking at the data, it's clear our customers have excelled in their ongoing efforts to uphold user privacy. In 2022, we successfully processed nearly 24 million user deletion requests on the Twilio Segment platform, a 69% increase over last year.
User Deletions Processed on the Twilio Segment Platform by Year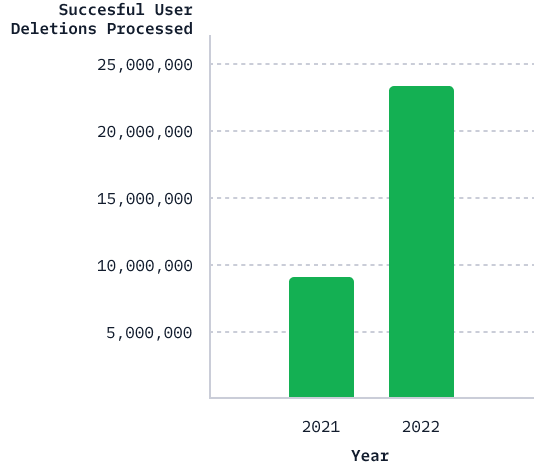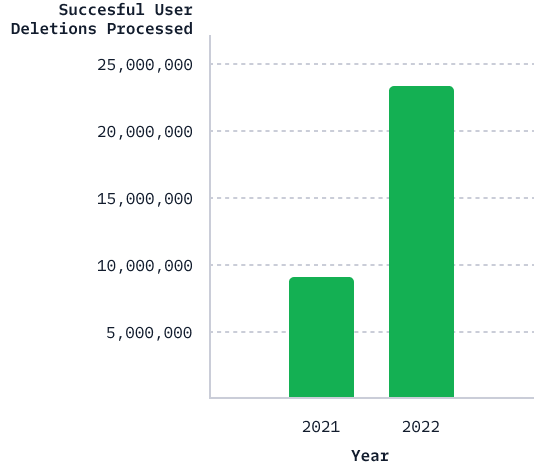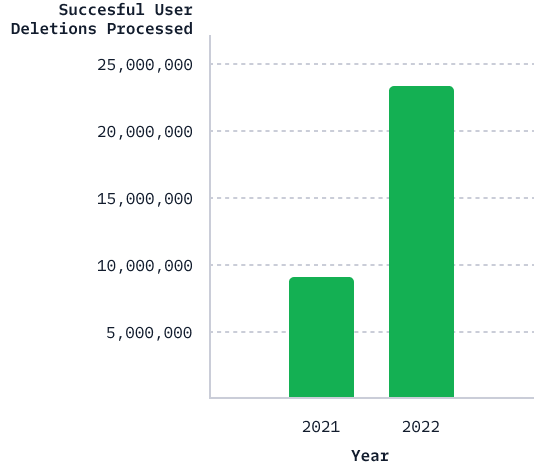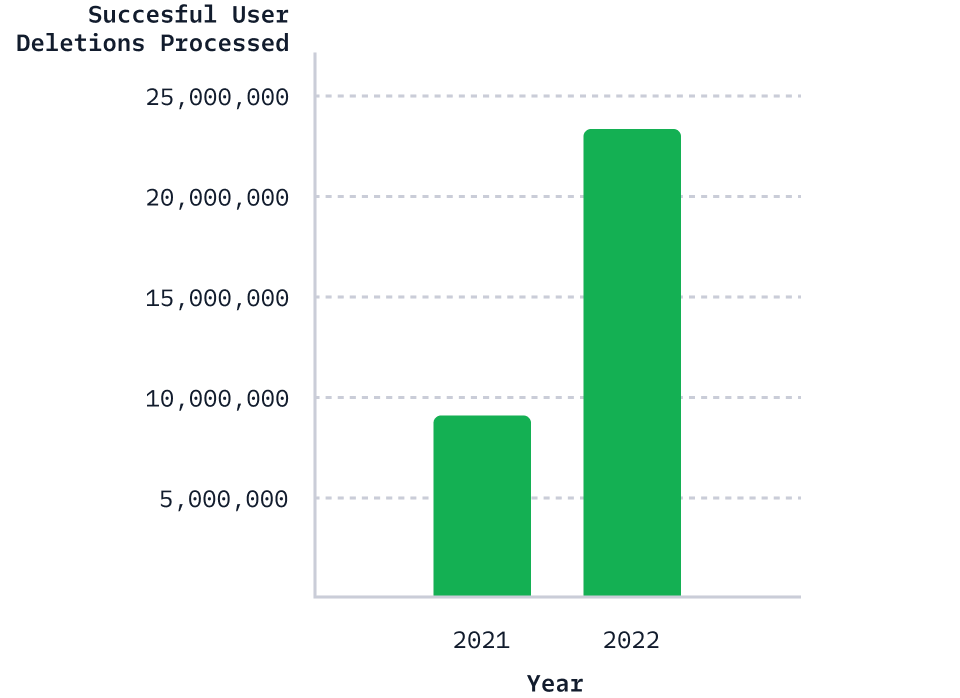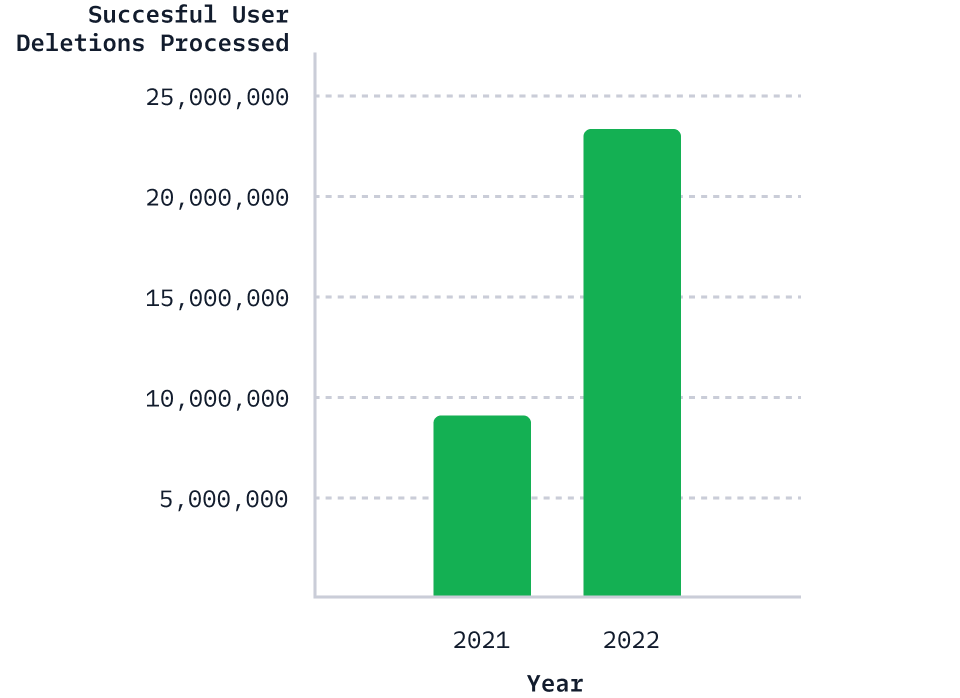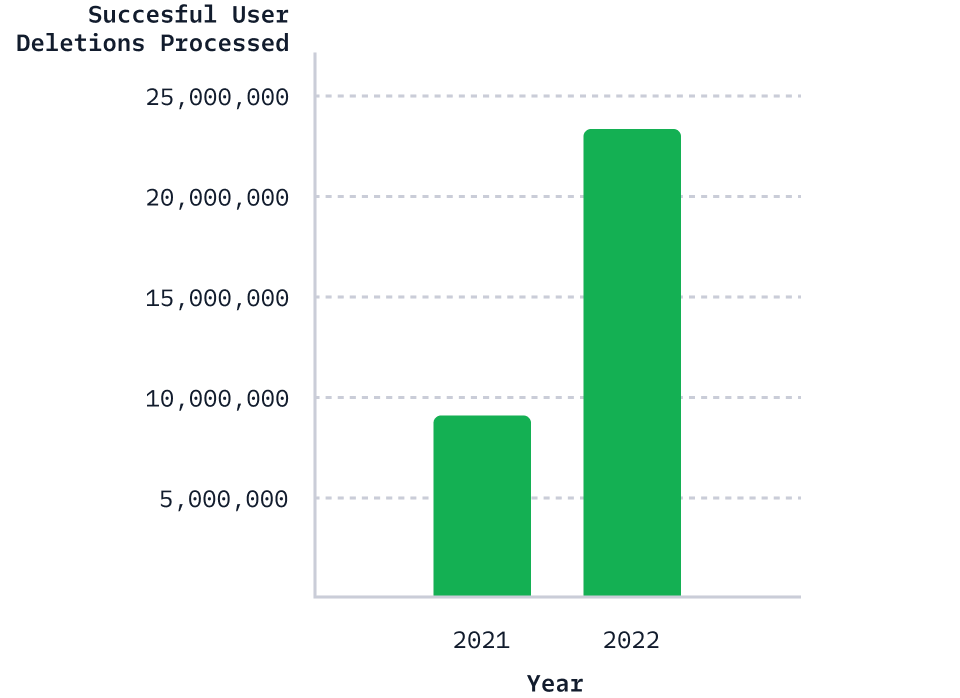 Nearly 24 million user deletion requests processed on the Twilio Segment platform in 2022
Analytics tools stay on top
Death, taxes, and…analytics? For the third year running, analytics tools dominate the most popular apps on our platform.
In spite of macroeconomic circumstances, it's clear businesses aren't willing to compromise on understanding their customers deeply.
With 28.1 million users, it's no surprise that Google Analytics is the most widely used tool on the list. Despite this, other analytics providers like Mixpanel aren't far behind, offering unique features for businesses to explore their data with different capabilities.
Comparatively, we've also observed a slight decline in customer usage for Google Analytics (-5%) and Facebook Pixel (-3%) year-over-year.
Moving down the list, Google's BigQuery has entered the top ten for the first time. We anticipate this trend will continue as a growing percentage of customers deploy cloud warehouse solutions alongside a CDP to fully activate the power of their data.
Top 10 Apps on the Twilio Segment Platform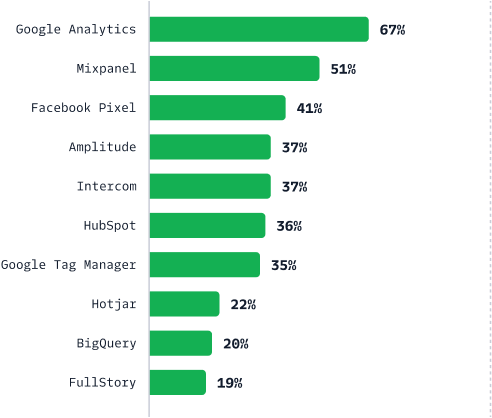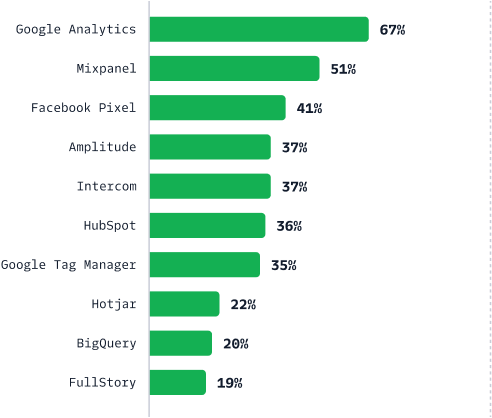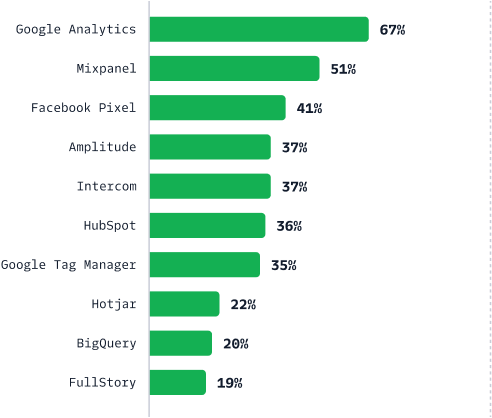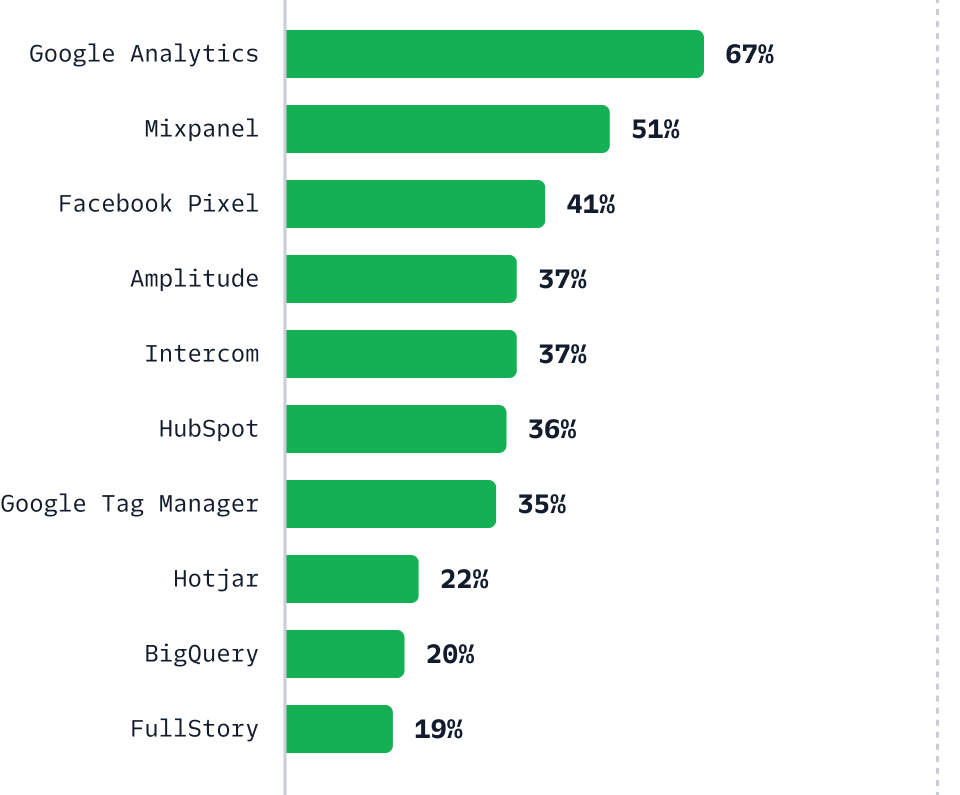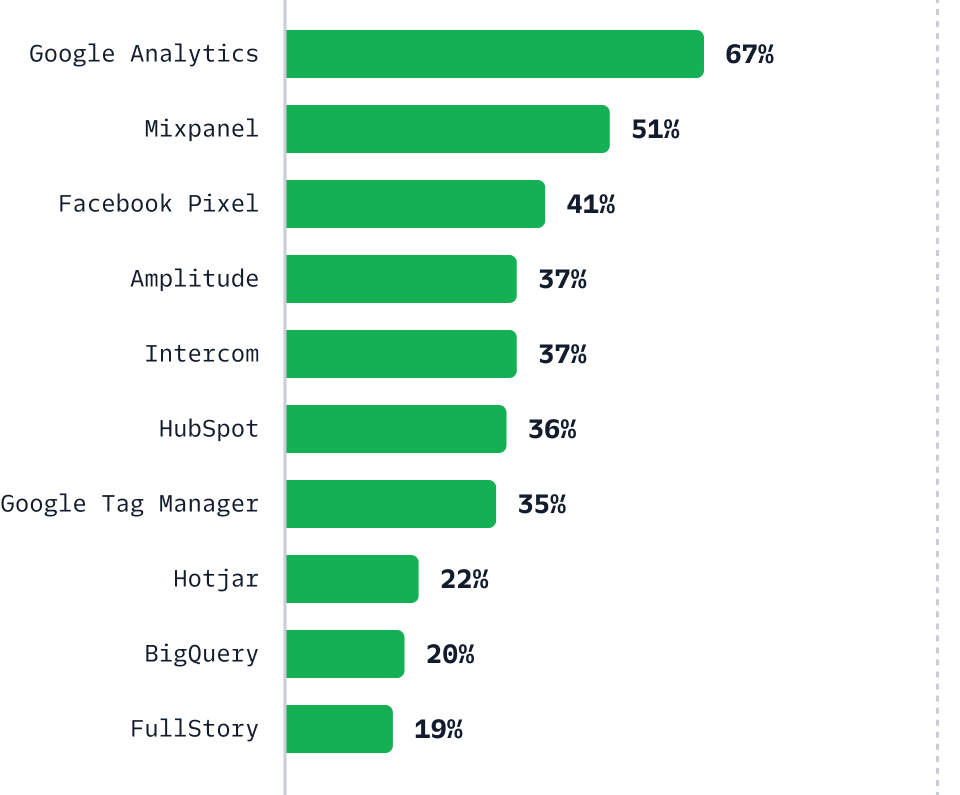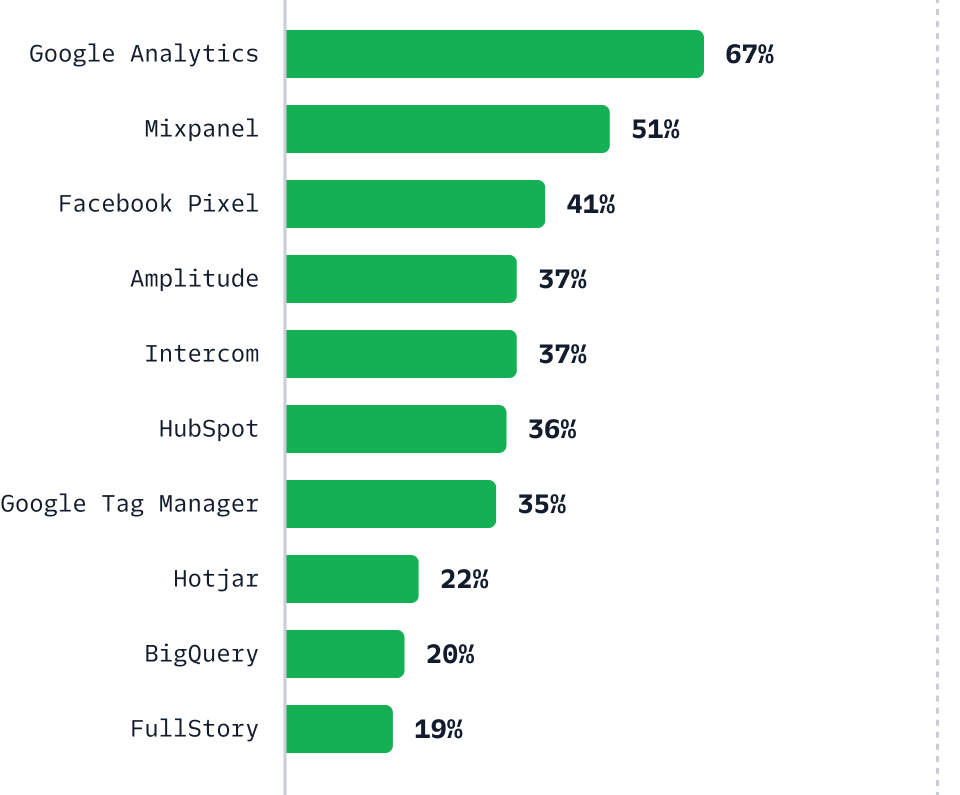 *% of customers who have an integration with the app
Want to get the most out of your customer data?
Join the 25,000+ customers on the Segment platform today.