Artificial Intelligence
Turn every customer interaction into a unique customer experience
Segment makes it easier than ever to understand, predict, generate, and engage each individual customer in real-time and at scale.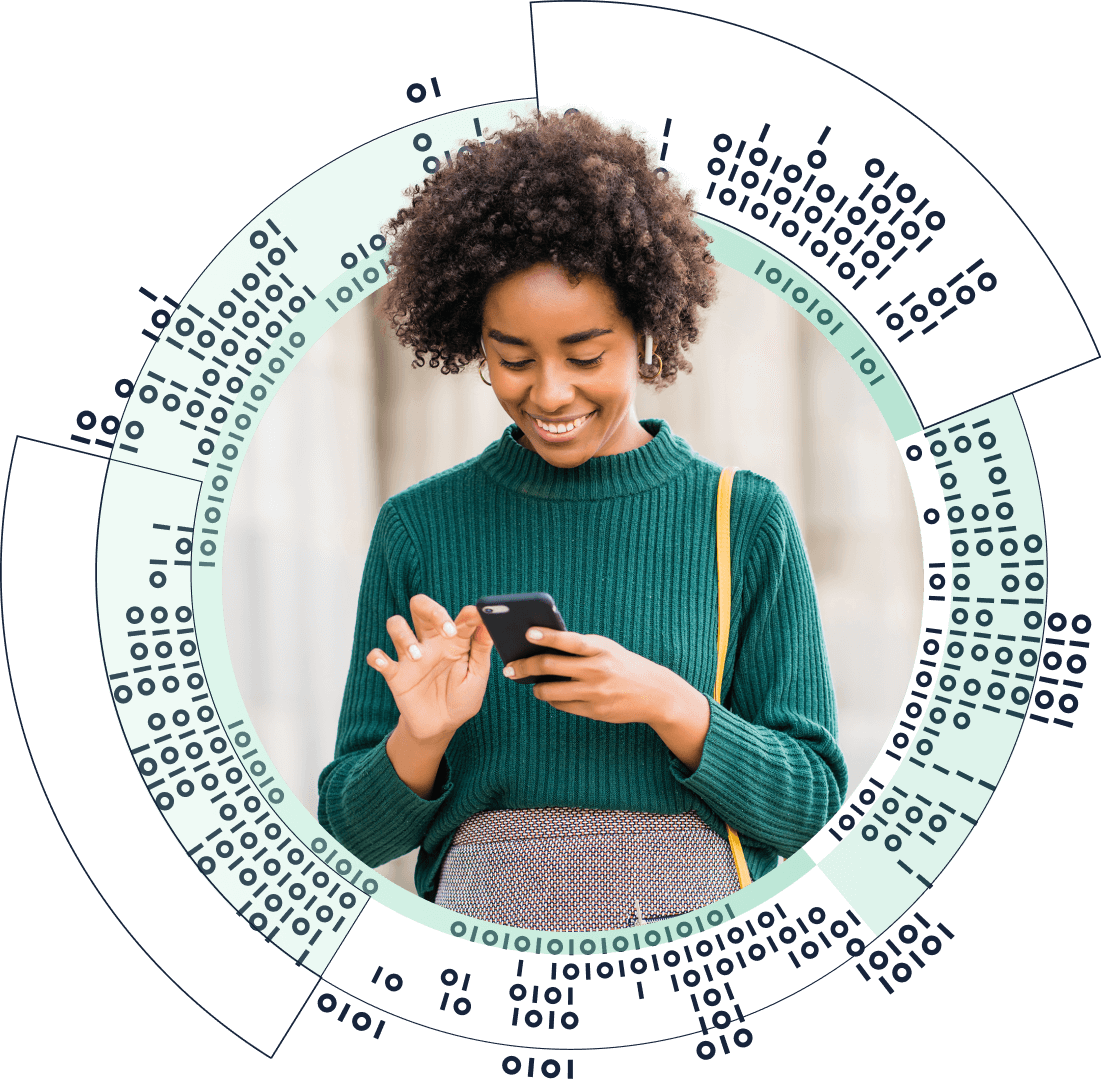 AI that's trusted by data scientists and instantly actionable for marketers
Gain a deeper understanding of your customer with trusted data built on relationships
Understand the nuances and complexities of every customer's relationship to your brand, their household, account teams, and the world around them with enriched and extended golden profiles.
Put accessible and actionable AI at marketers' fingertips
Quickly and easily launch precisely targeted and timely campaigns—without the help of data teams—by putting the power of predictive AI directly in the hands of marketers.
Create, activate, and iterate faster for better results
Build the most engaging campaigns in minutes with customer-aware generative AI that automates who to target, how to build the journey, and what messages will resonate best with real-time insights for better results.
AI-ready data
Deepen your understanding of each customer with contextualized customer data
Linked Profiles
Enables data teams to map a Data Graph that brings together the power of the Segment real-time customer data platform with the complete set of business records stored in data warehouses and lakes—promoting a deeper understanding of each customer and their relationship and interactions with your business.
Zero Copy Architecture
Query and access sensitive source data in the warehouse or data lake where it lives, without needing to create complex ETL jobs, for easier activation of AI models in downstream applications.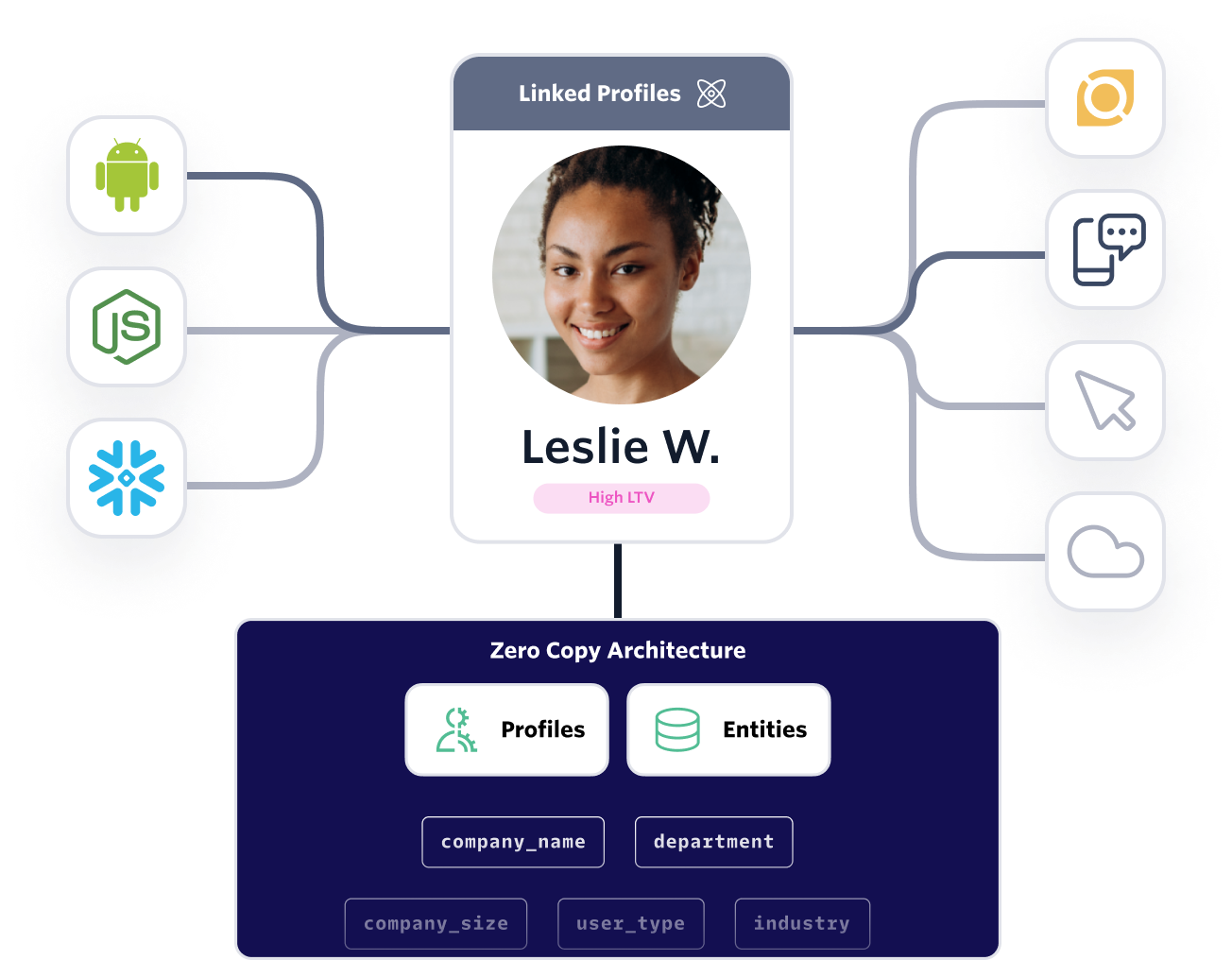 Predictive AI
Predict user behavior for better personalization
CustomerAI Predictions
Without tapping technical teams, marketers can create more precise, predictive audiences out-of-the-box, trigger timely customer journeys, and personalize experiences based on a customer's predictive lifetime value (LTV) or likelihood to purchase, churn, or perform any event tracked in Segment.
Product Recommendations
Coming soon: AI automatically determines which items are most likely to drive purchase so every customer experience is relevant.
Build & Bring Your Own Models
Segment ensures you're training your own ML models with real-time, identity-resolved customer data while helping to quickly and easily activate ML models from your data warehouse to all your downstream tools.
Send Time & Channel Optimization
Coming soon: Avoid marketing fatigue and always reach customers on the best channel and at the most optimal time to drive engagement and conversion.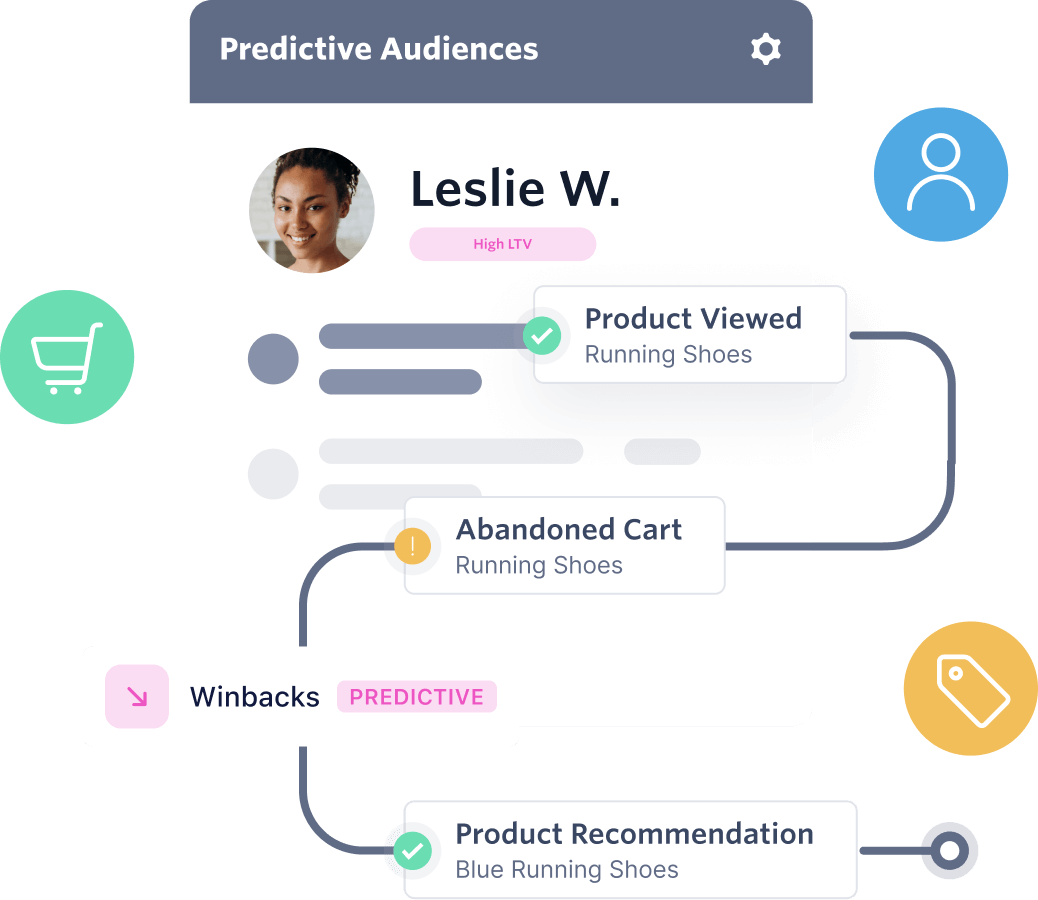 Generative AI
Create the most relevant customer experiences in minutes
CustomerAI Generative Email & Journeys
Coming soon: Spend less time building, writing, and designing campaigns and journeys and more time delivering the most personalized experience to every customer.
Smart Email Content Editor
Drive better engagement with the click of a button using AI-powered email headlines, images, and calls-to-action.
CustomerAI Insights
Coming soon: Quickly take action on real-time campaign insights with generative recommendations for faster, better results.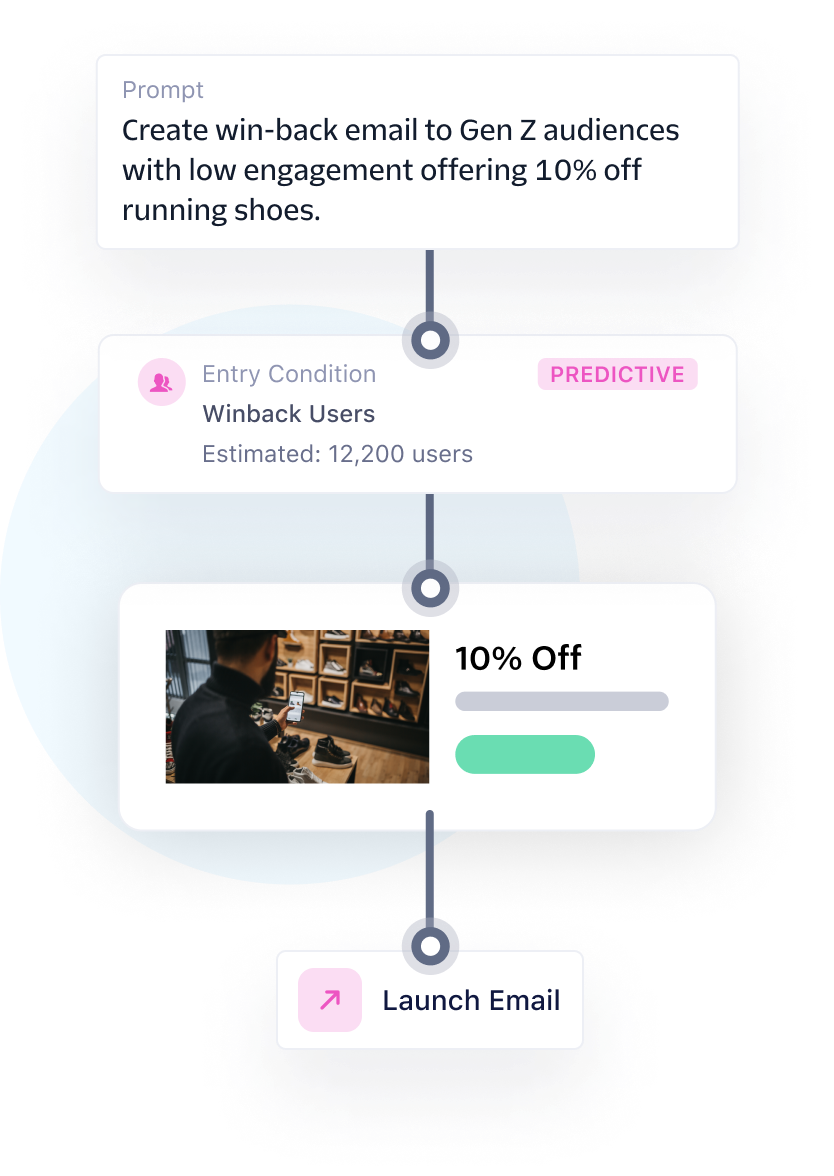 CustomerAI Personalization Engine
Personalize LLMs with your customer data
CustomerAI Personalization Engine
Coming soon: Infuse greater customer understanding and personalization into every customer interaction with a seamless API connection between your Segment customer data and ChatGPT or other large language models (LLMs).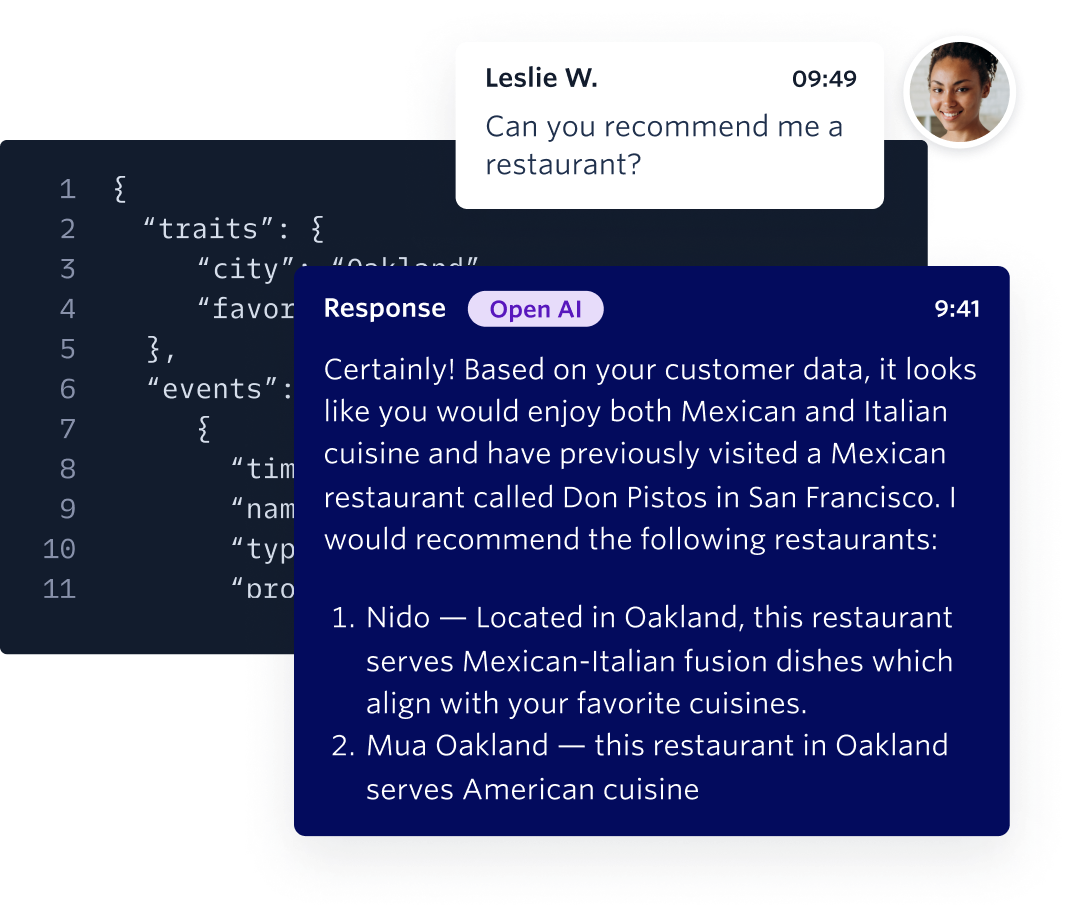 Getting started is easy
Start connecting your data with Segment.