The ultimate analytics setup is now free
Collecting and analyzing customer data is critical to growing a startup. That's why we're giving early-stage startups Segment for free for up to two years when you join our Startup Program—along with other perks.
Interested in offering Segment startup credits to your portfolio, or customers?
Become a partner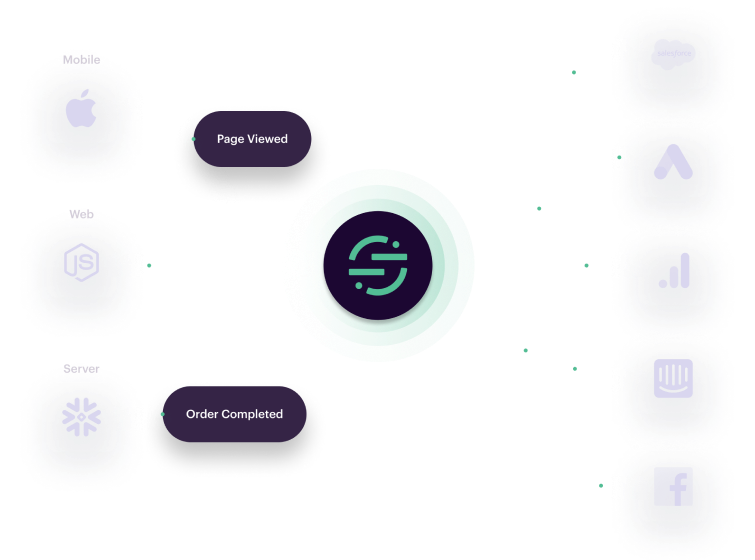 Analytics is crucial for product market fit
"Segment helps businesses set up analytics the way it was meant to be — quantifying product-market fit, understanding customers, and trying new tools — all without redundant or time-consuming work."
Gustaf Alströmer
Partner at Y Combinator
Let your engineers focus on product, not integrations
Building and maintaining integrations take a lot of developer time. Segment makes it easy. Instrument your analytics once, and integrate with 300+ tools in just a few minutes.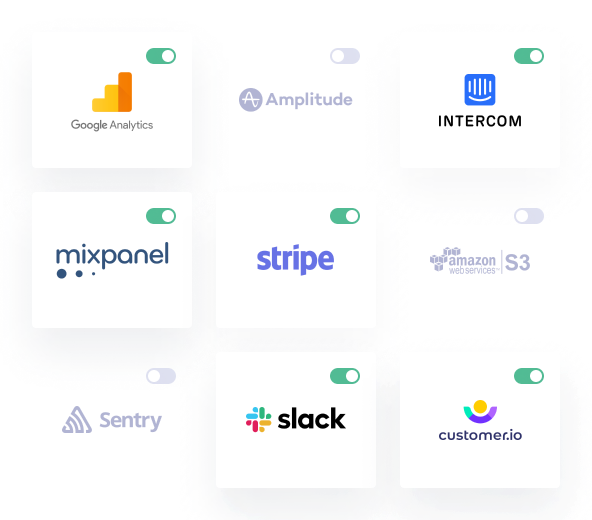 One API. Cleaner code.
Our analytics API makes collecting data simple. Reduce all of your tracking code and advertising tags into a single API.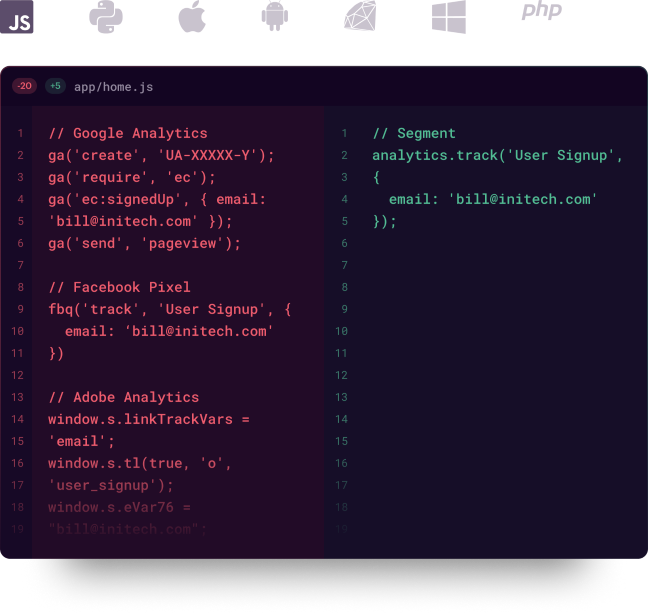 Get $25,000 in Segment credits
Segment credits
Eligible startups get $25,000 in Segment credits to use on our team plan.
$1M in free software
We've partnered with marketing and analytics companies like Amplitude, AWS, and Intercom to offer sweet deals on the tools startups need most.
Startup resources
We've designed resources to help you level up your data and analytics like Analytics Office Hours and Analytics Academy.
Eligibility requirements
Incorporated two years ago (see FAQs for exceptions)
Raised no more than $5MM in total funding
Want double the Segment credits?
Send this page to your investor or accelerator where they can apply to be a partner. Have more questions?
Thousands of startups trust Segment
Startups, from early-stage to unicorn, use Segment as their single hub to collect, manage and route analytics data. Learn more in our startup stories.
"Frame.io needed a definitive 'single source of truth' where they could unify diverse data sources that would provide the full picture of their customers and Twilio Segment provided that."
Kyle Gesuelli
Head of Growth
80%
reduction in the handle time on support tickets
Learn how analytics can accelerate your startup
Get started with analytics the right way. Learn how to quantify product-market fit, design your first funnel, tracking plan, metrics, and build a data-driven company.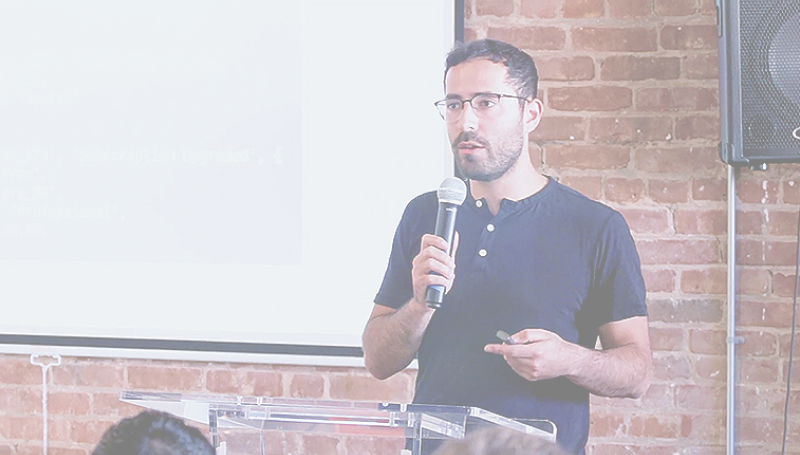 Analytics for startups:
From AWS Loft, by Ilya Volodarsky, Founder at Segment
Get exclusive deals on your favorite tools
Focus on building your product. We'll get you a sweet discount on all of the best marketing and analytics tools that work with Segment.
Want to offer your product to thousands of startups?
Join the Segment Startup Program to access our full deal book
Apply now