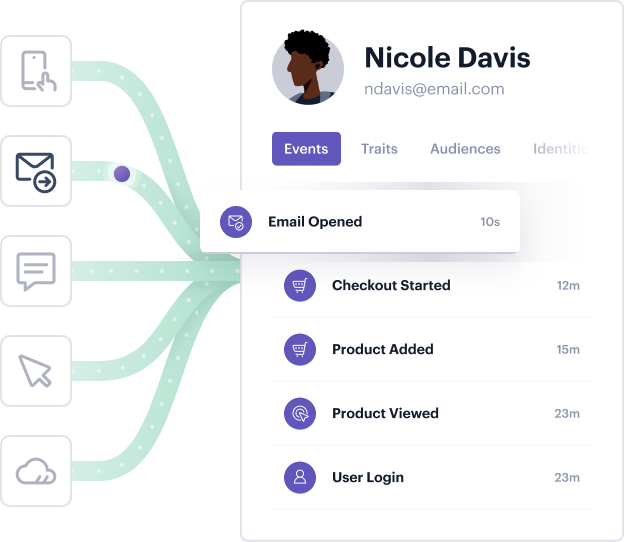 Track every interaction in real time
Gain a deep understanding of your customer behavior as it evolves in real time across web, mobile, server, and third-party touchpoints.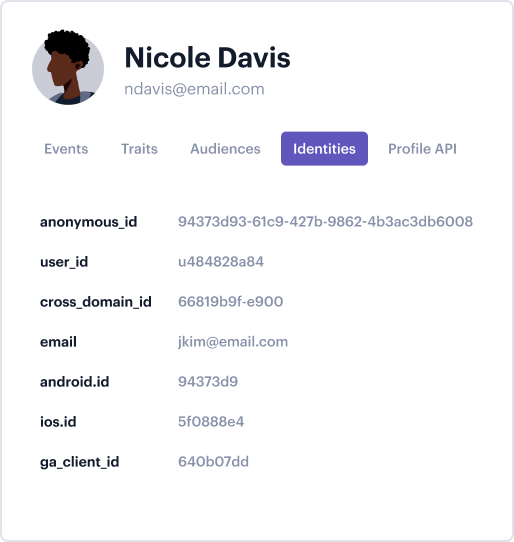 Get a complete history of each customer
Explore all your user profiles in one place. Stitch together each customer's journey between multiple user sessions and devices with identity resolution, while enabling centralized privacy and governance.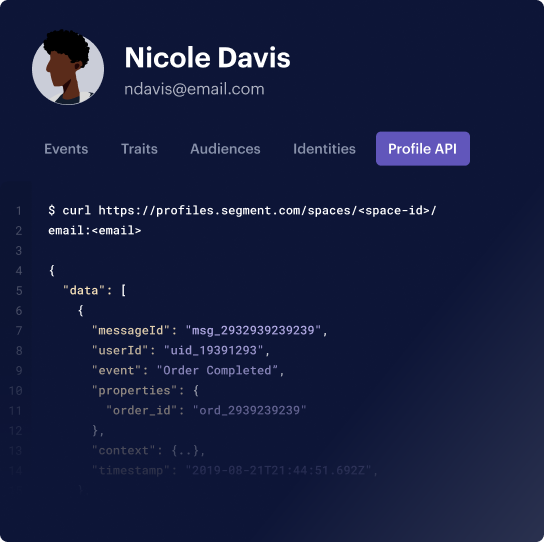 Power personalization with Profile API
Query your user profile in real time to build in-app recommendations, empower your sales and support teams with complete customer context, and create personalized marketing campaigns.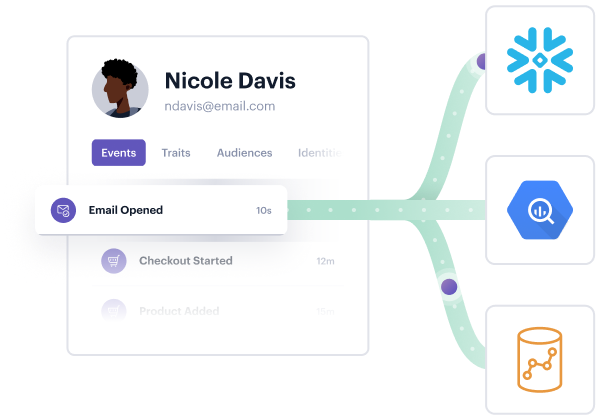 Unlock advanced analytics with Profiles Sync (Public Beta)
Access all of the Profiles data in your warehouse to build data models and machine learning models that lower customer acquisition costs, increase lifetime value, and inspire engagement.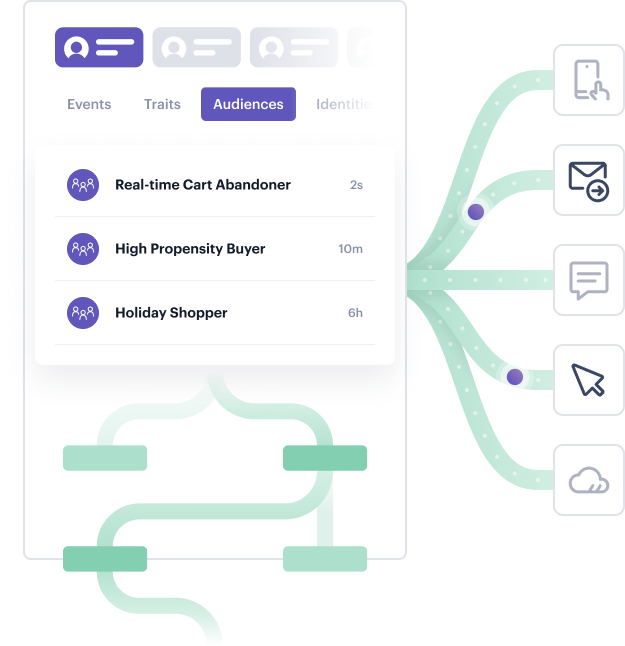 Activate Profiles to engage customers everywhere
Deliver personalized, omnichannel campaigns to real-time targeted audiences from a centralized platform, without relying on other teams.
Getting started is easy
Start connecting your data with Segment.