Companies use consistent data for smarter customer engagement with Segment
Unify your buyer journey across web, email, sales, support, and more
Collect
Combine all of your disparate data into a single source of truth.
Activate
Easily use a variety of integrations —analytics, SQL, email, survey, chat, A/B testing, and more.
Improve
Identify drop-offs in your funnel and correct them.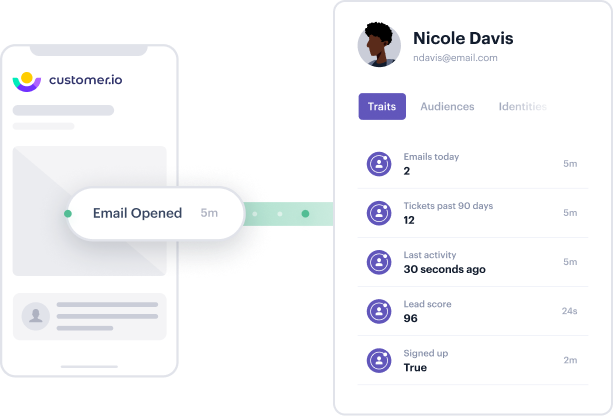 Personalize campaigns with real-time data
Identify
Identify which customers and accounts are best suited for upsell and cross-sell opportunities.
Target
Target customers with improved campaigns based on learnings from the entire user journey.
Unify
Use the same segmentation logic in every tool so customers receive a consistent experience, regardless of channel.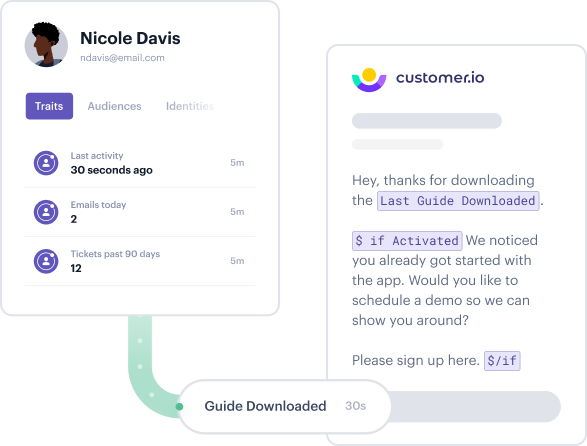 Arm your teams with complete and accurate customer context
Trust your data
Power lead scoring and churn prediction models with clean, reliable customer data.
Empower support teams
Arm customer success and support teams with a full view of every account.
Prevent churn
Improve account health to increase retention.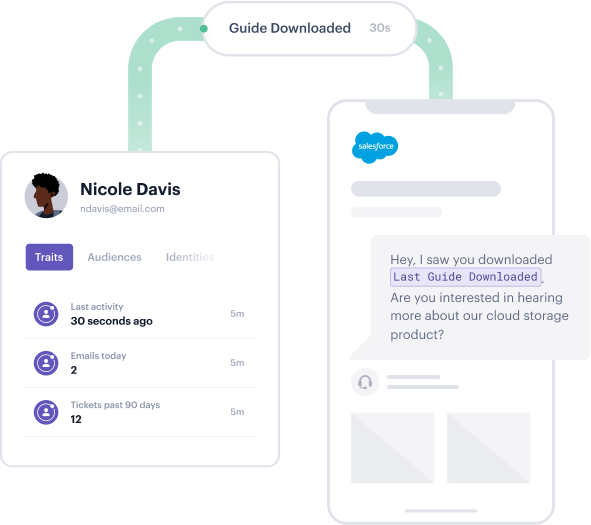 Use Segment to integrate with best-in-class tools
Activate audiences in 400+ marketing and analytics tools in real time.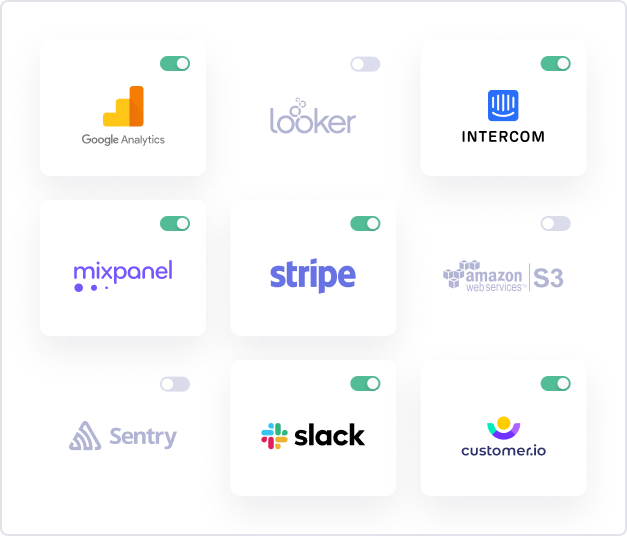 "With real-time integrated data flows from Segment, we can truly understand what people are doing with our platform."
Nic Sauriol
Software Development Leader
70%
increase in revenue following a three-month customer messaging pilot program
Getting started is easy
Start connecting your data with Segment.